YAY! Pioneer9 received from moi. I will be posting the pictures now that the package safely arrived. Pioneer9 gave me an awesome opportunity to make a poppet! I never ever would have made one if I didn't have a partner that wanted one, and it was fun for sure. However, I did read up lots on them first and it said woven material and fabric=the devil. Wow... I couldn't agree more. To my misfortune I have to travel at least an hour and a half to hit a JoAnne's so I have to settle for a local place that has fabric coming and going and nothings for sure of what you'll be able to get. Annnyway...
Pioneer9 said a recent obsession was Farscape. I did some research, got sucked into some episodes of it on Netflix, and determined I really like the look of Chiana, a streetsmart, and likeable I will add, character.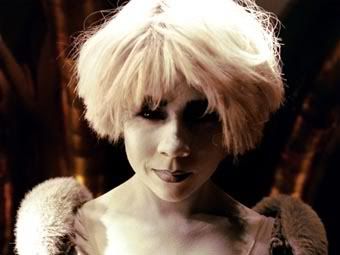 This HAD to be my poppet inspiration!!
The second item I included I wanted to combine things we have in common: 1) Cold Winters 2) Love of purple
So I made up some recycled sweater mittens, which are the best and warmest mittens out there!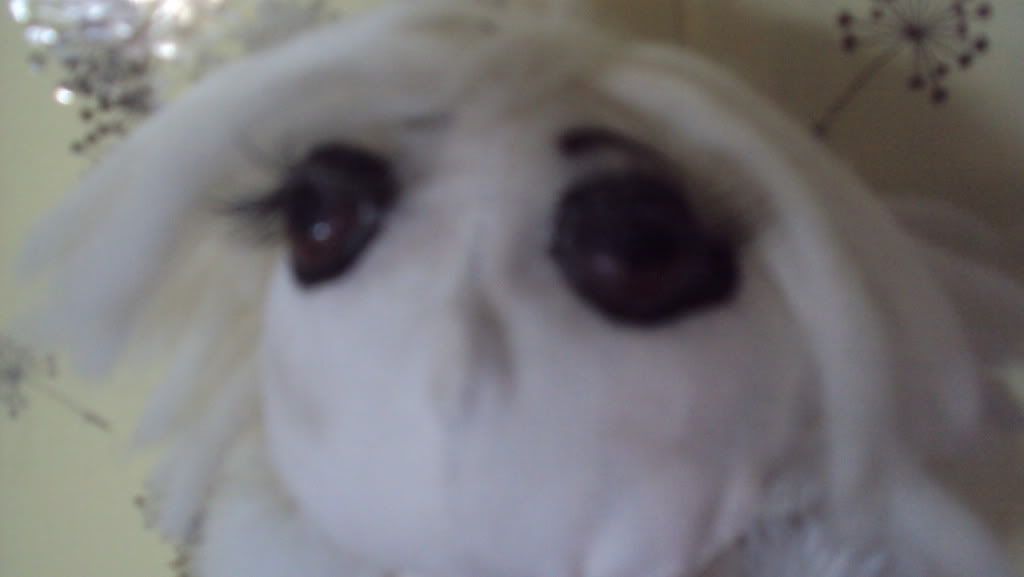 Pioneer9, It was a blast crafting for you