Cheap & easy costume for a Columbia, not a whole lot of skills required.
Bought & didn't alter: Hat & bow tie (though I need to figure out how to make it stay up). Socks (blue bobby socks, though you can't see them), fishnets.
Jacket:
Black blazer bought at thrift store ($1!), gold paint. (Forgot to hem the sleeves.)
Bodice:
Black tube top, lots of sequins glued on with glitter fabric paint.
Shorts:
Black knit pants cut off, glitter fabric paint for stripes. (spread wide with finger.)
Shoes (aren't pictured because I can't find my cord:
Mary Jane style, black. Covered with blue & silver glitter fabric paint. Then lots of blue & silver sequins glued on with more glitter fabric paint.
Well, I guess maybe it would have cost me a bit if I hadn't already had most of the supplies. I actually probably spent more on the makeup.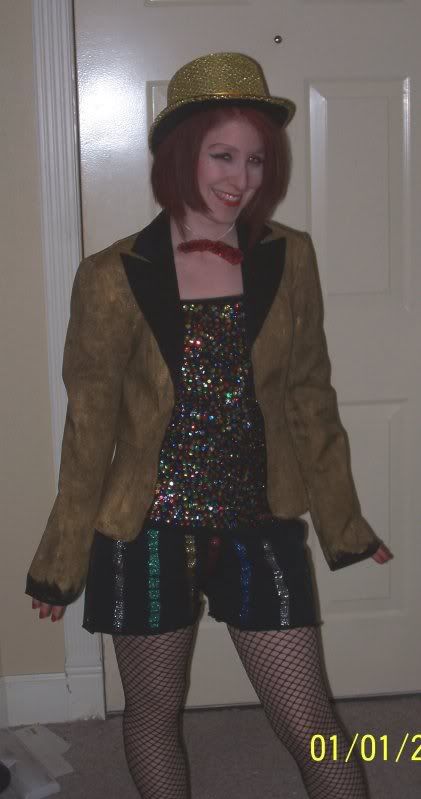 Anyway, I had fun with it. Hope you enjoy it.