i did this for my art and design class last year.
i based my project around eyes.
so i pretty much just traced around the colour pattern in the iris and added glasses.
first screen print ever.
boobs get stared at. so it's their turn to stare back...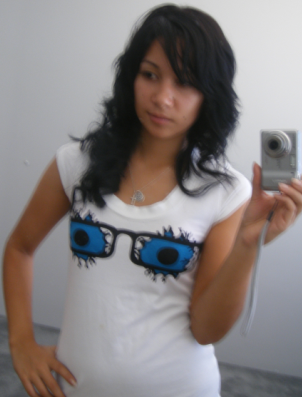 yours truly
and a closer look
hope you like!