This is a case for my Acer tablet that I recently finished as part of the 50 projects in 2012 craft-a-long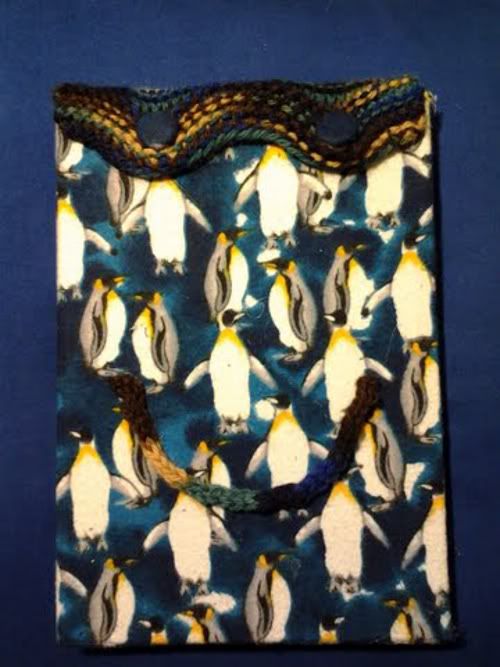 I cut up an old binder to form the shell. I only used one of the short pieces in the end.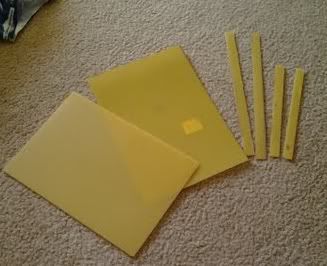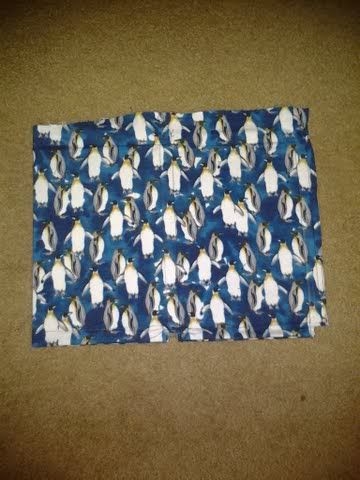 Next, I cut out the fabric and folded wrong sides together. Then, I sewed pockets into it. For the two flaps at the bottom, I sewed one of the plastic pieces into the pocket. When I finished it, the non plastic-holding part was folded in so that the bottom is double layered with the plastic on the outside.
I added all the plastic pieces and machine or hand stitched them in place based on location and my motivation to move to the sewing machine/fear that the plastic would break my needle. The order that I put it together was a bit off and involved some clever moments of blindly sticking the needle through from the inside until I found the right spot.
The finished case was initially too loose for my liking, and I wasn't too fond of how the flap was going to end up (I should have added it before putting the thing together). I found a WIP/random piece of knitting I had and glued that to the inside, sewed it to the back edge and added some buttons I'd covered in the fabric. The buttons, and the hooks came from an old pair of pants. The mouth is a simple icord using the same yarn as the lining.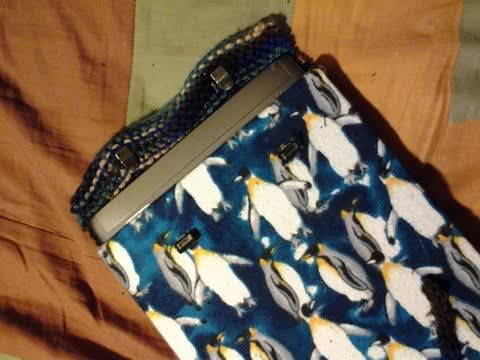 Aside from the construction order, another thing I would have done differently was to attach the front fabric to the plastic - the piece with the fasteners. It can be tricky to unhook with the fabric moving. Hey, at least that means it won't be popping open at random, right?