Took several trips to the bead store and supplies gathered over time, from all over. I'm really happy it turned out just as I envisioned. Let me know what you think--and be honest, I can handle it!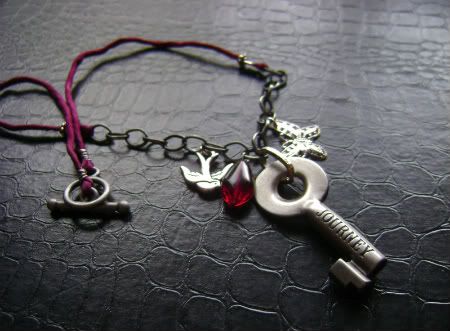 Charms all have some relevance to the word 'Journey'.
Thank you for looking!