My landlord left these pretty white boards at our place after some repairs and I decided to give them a new life (after giving them plenty of time to reclaim them).
So I scattered some paint on them, I got kind of sad when I realized I had to drill through them to get the brackets on.
Anyways, I think they turned out pretty darn good.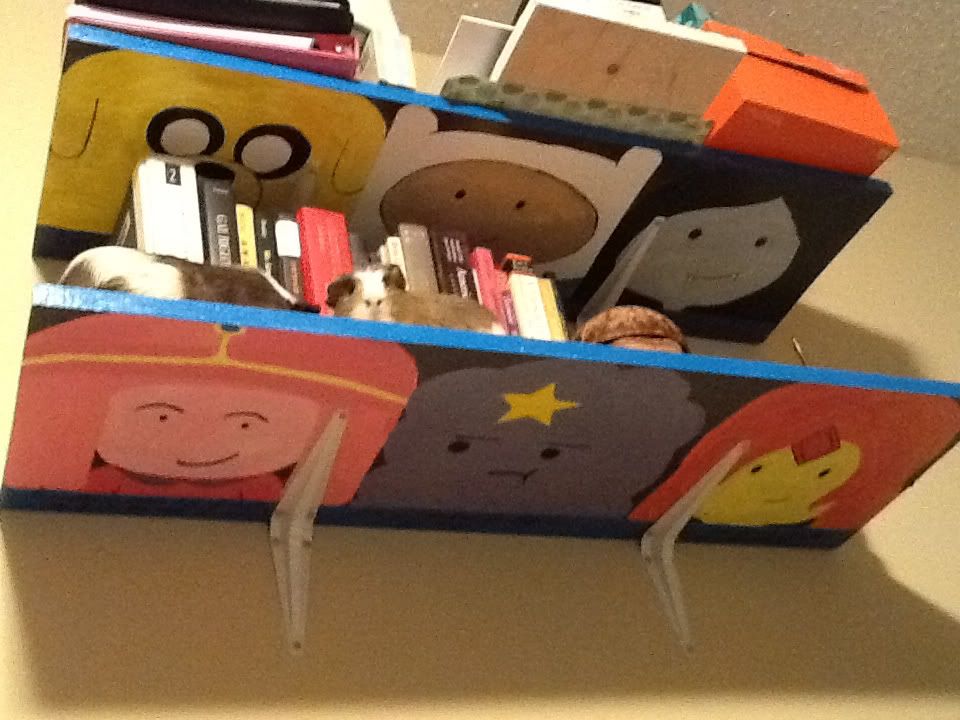 Plus they hold up my crafty goodies!