I'm so sorry for not being able to post sooner. Allow me to explain. No wait, there's no time. Let me sum up.
I'm currently leeching internet off my roommate. She's fine with it but because I'm leeching, my internet connection isn't the most stable thing in the world. Therefore when it rains, I pretty much lose my connection completely and it's been raining pretty consecutively for the last week and a half. I finally have a connection and am taking my chance because it's supposed to rain the rest of the week and this weekend too.
Anyway, the amazing
chughes225
was my partner and I love everything she gave me. She created a beautiful package. Everything is a work of art.
The first, and the best of course? My Westley pillow!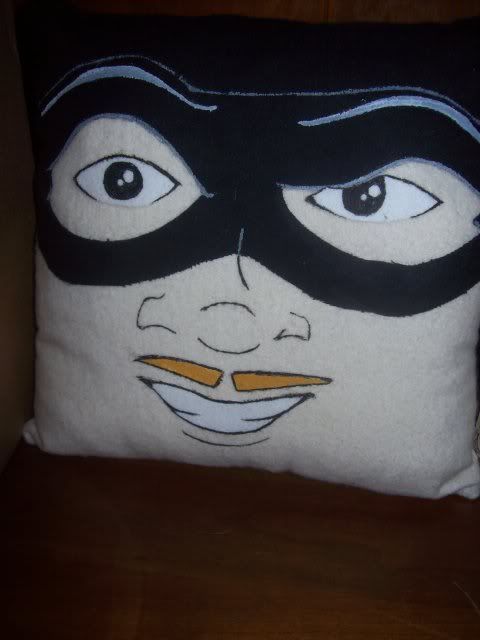 Seriously? How beautiful is this pillow? I love it so much. And it's very cuddly!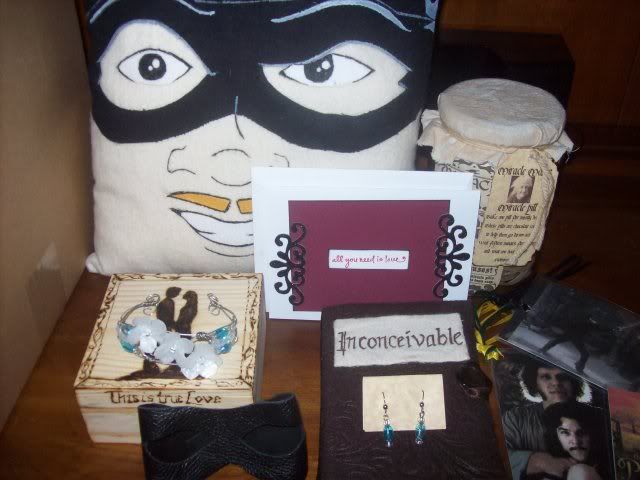 She also sent me an exquisite box with a silhouette of Buttercup and Westley burned into it. Inside were a pair of earrings and a breathtaking bracelet and a Dread Pirate Roberts mash bracelet. Awesome! She also sent me several bookmarks complete with quotes, a jar of Miracle Max Mostly Dead Pills, an incredibly awesome journal with several extra notepads and and an awesome little notecard. Here are some more pics.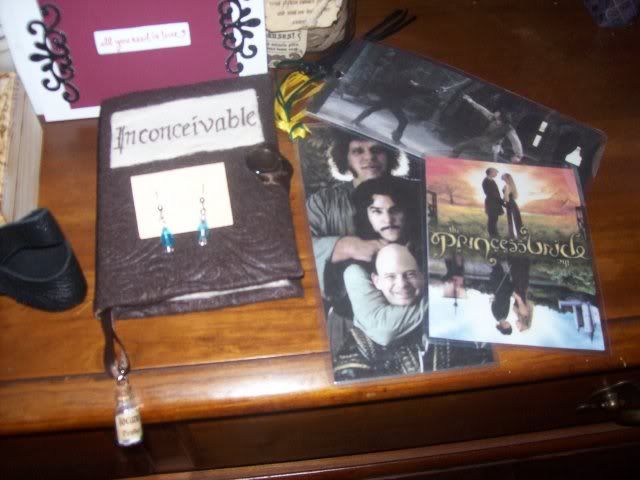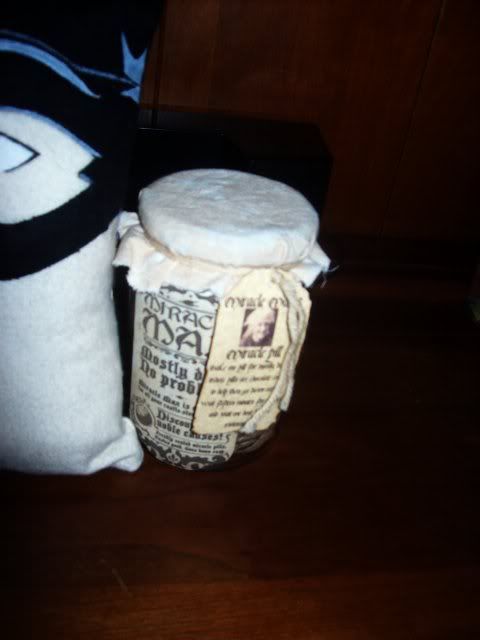 This package is easily one of my most favorites. Thank you so much for the beautiful package and thank you so much for being my partner.
Thank you Whistley. This was a great swap and I'm so glad that I was able to take part. I'm sorry for the delay in posting. I really hate the lack of direct internet but I have to deal with it for now.