My mom brought out the boxes of jewelry that we always attempt to sell at garage sales. While I looked through the boxes, I started to get idea's of how some of the things could be better. The frenzy began:
This was a clip on earring. There were two, so I glued them onto rings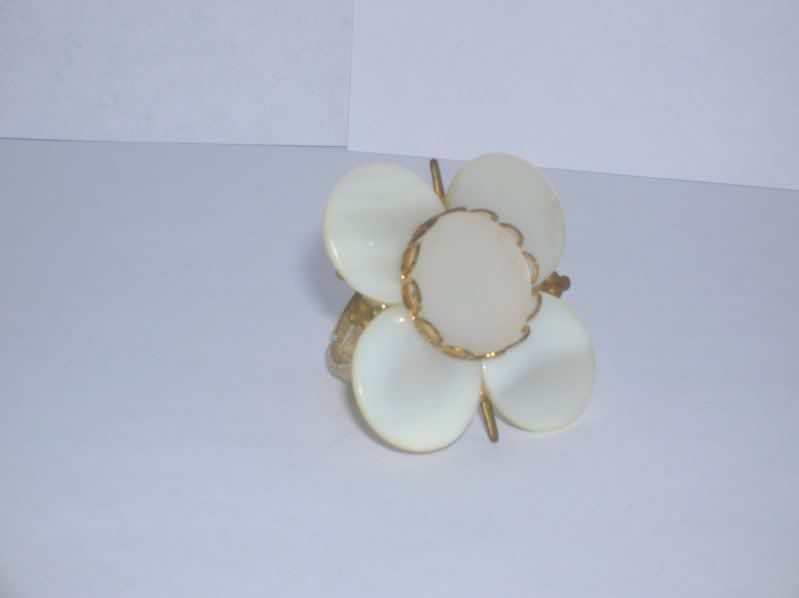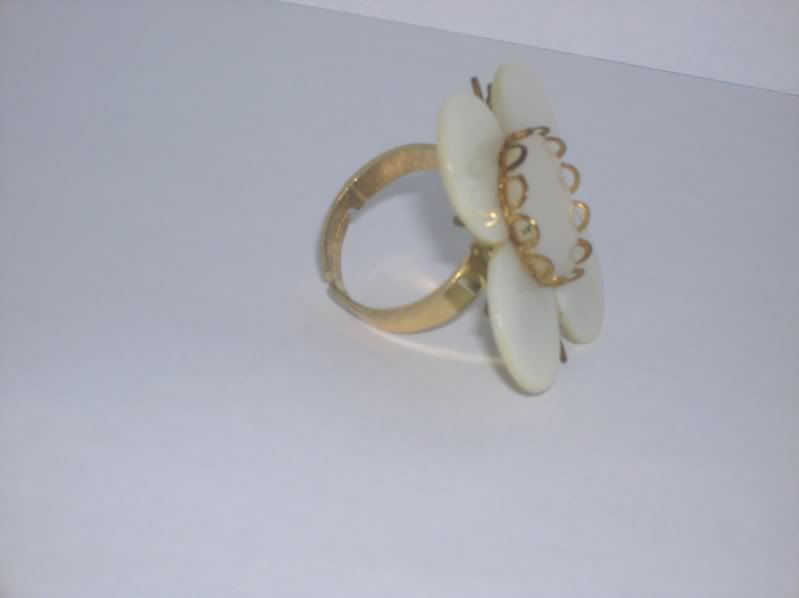 I had these buttons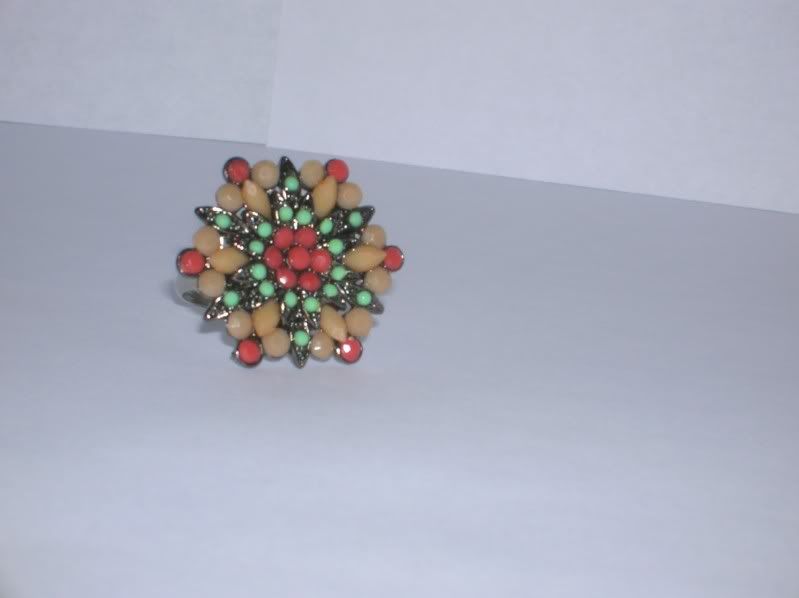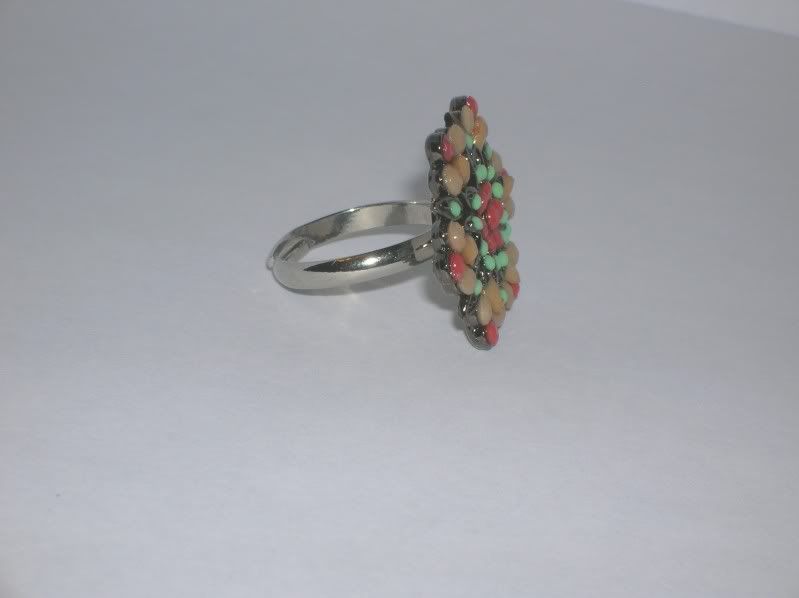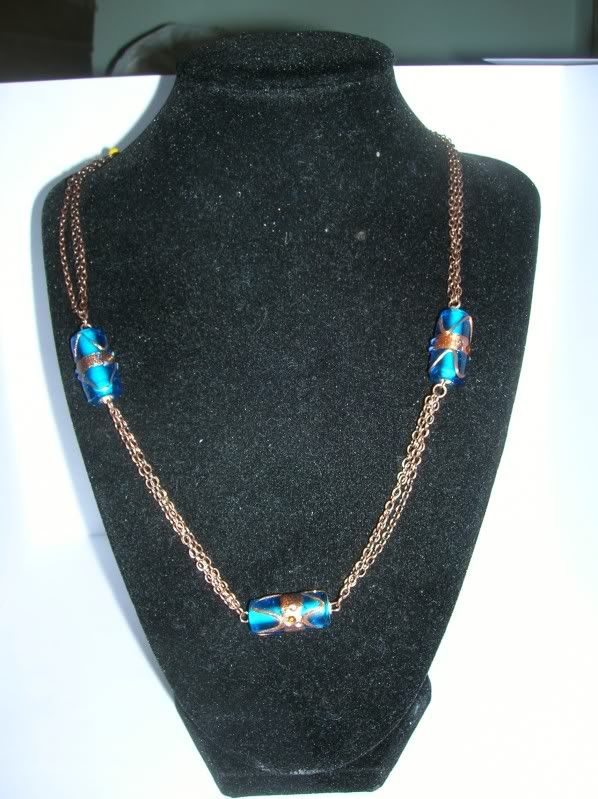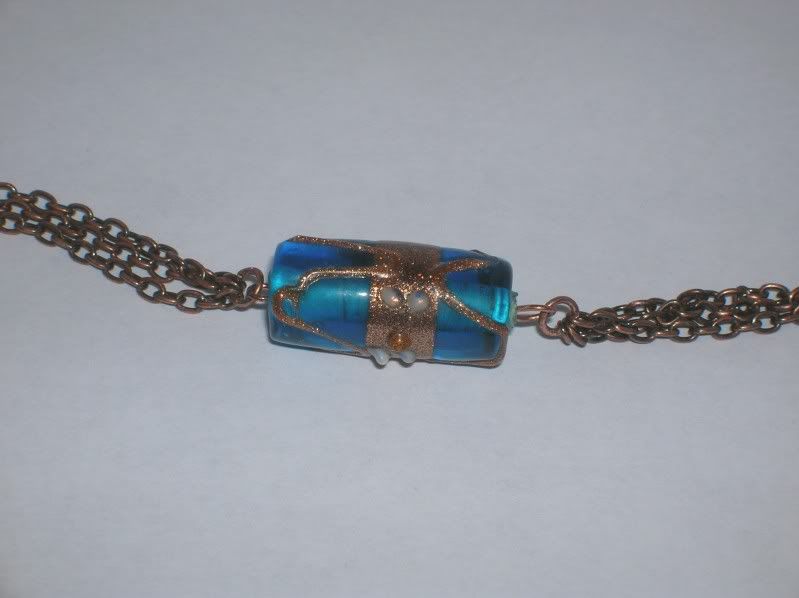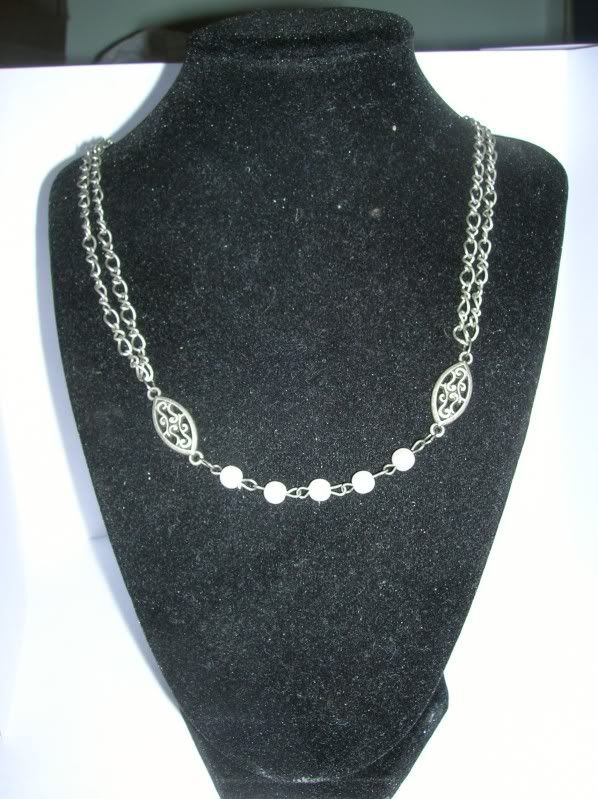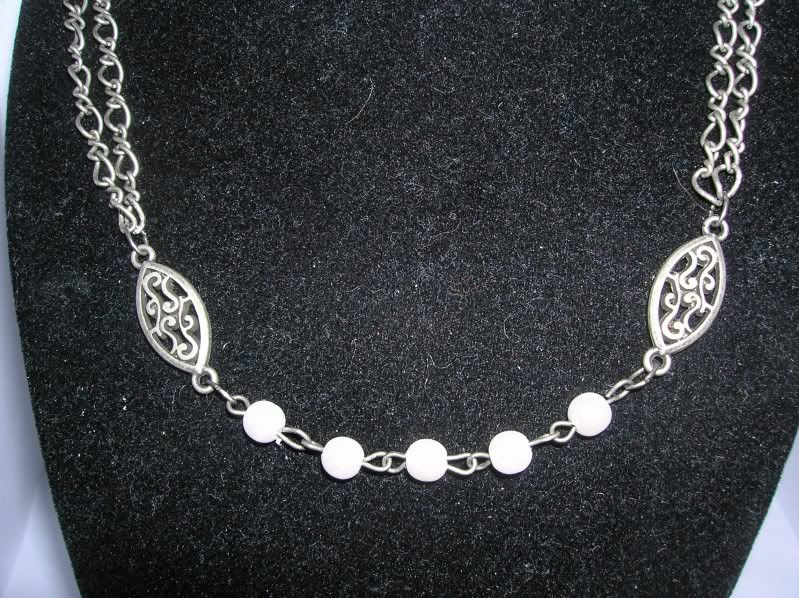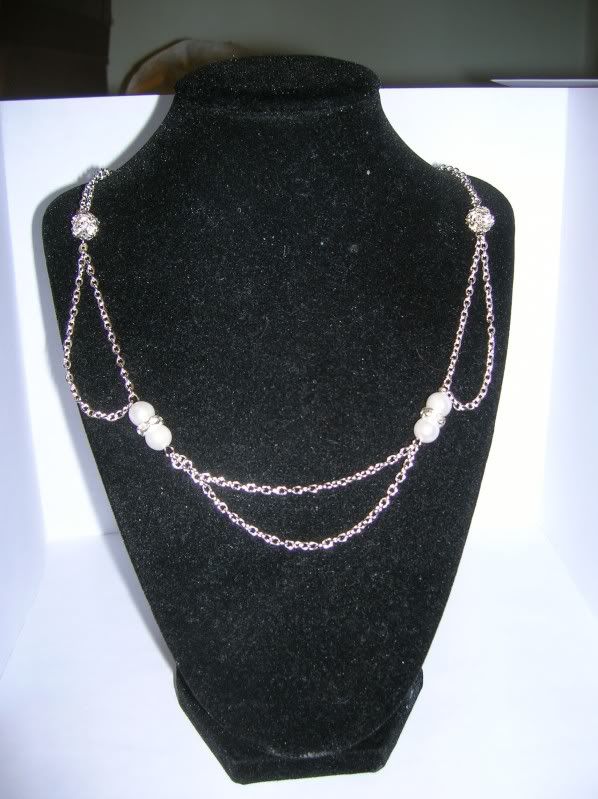 the leaves on this one are from a bracelet my mom had. All the "pearls" are from a necklace I took apart.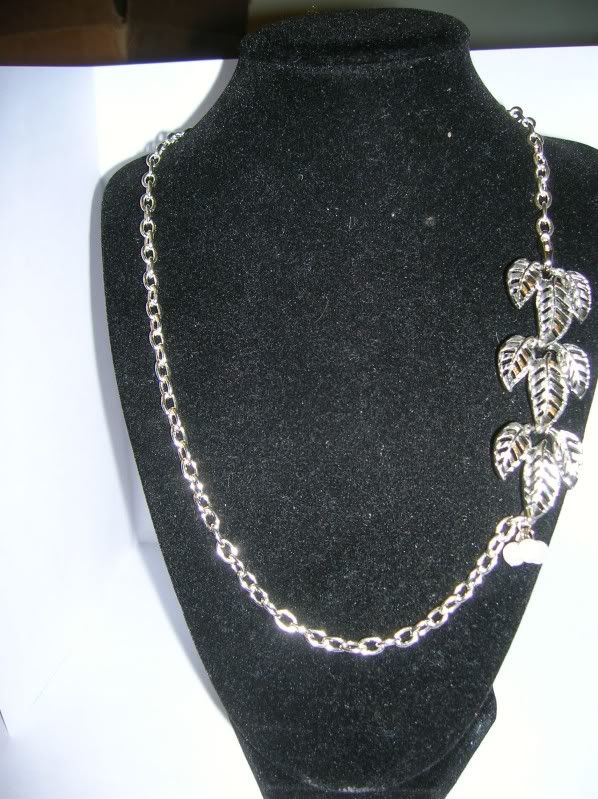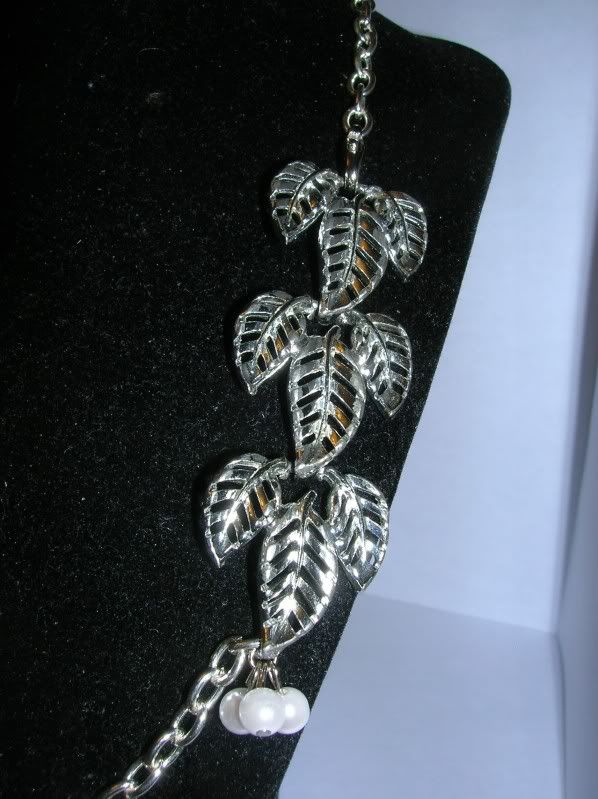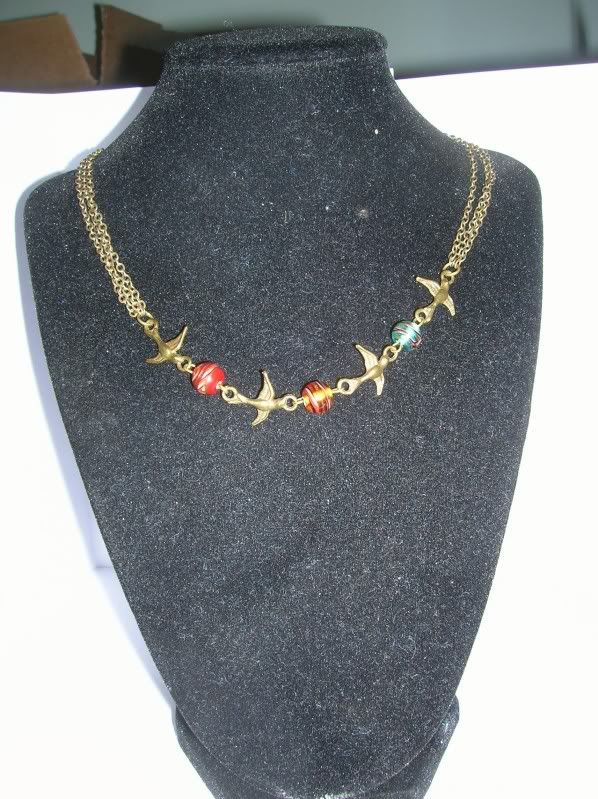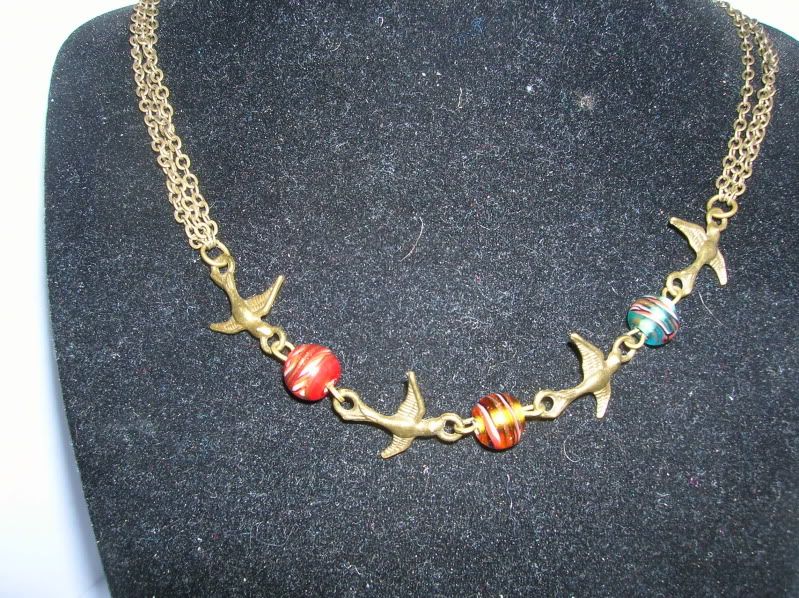 Sorry the picture quality is so poor. Digital cameras are not my friends.