Hello out there!
This is my first post here on Craftster, so please don't hesitate to tell me if it's in the wrong place or something.
Anyway, I was watching TV one morning, and I saw a craft show. On it there was a woman who used a knobby knitter to make jewelry, and I decided I had to try. Here's some pics of the finished product.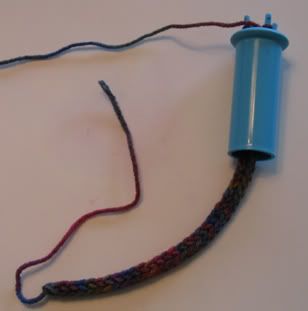 The knobby knitter I used to make it.