I know this project is fairly amateur, but hey, I'm an amateur knitter, and this is my first ever hat. As you Firefly fans out there will know, this is a copy of the hat Jayne wears in The Message.
I used Emisanboo's pattern, here:
https://www.craftster.org/forum/index.php?topic=19076.20
but I knit it on straight needles, since I didn't feel like tackling circulars, and I used two strands of Wool-Ease held together as one.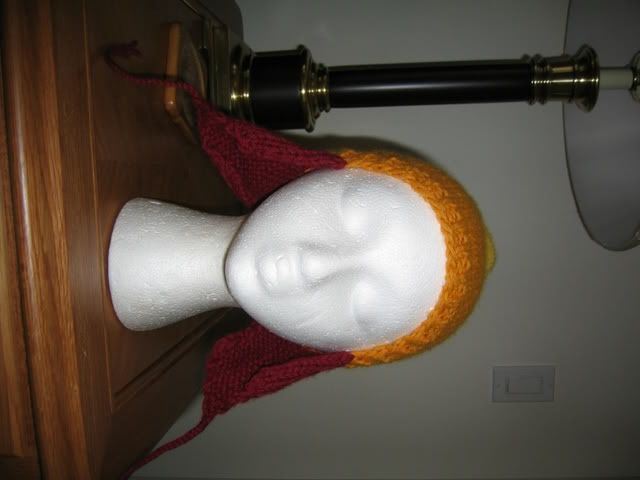 Front, modeled on my handy-dandy wig form.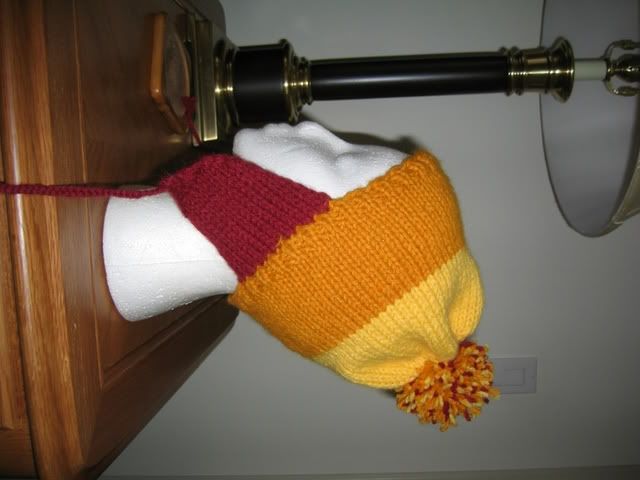 Side view of same.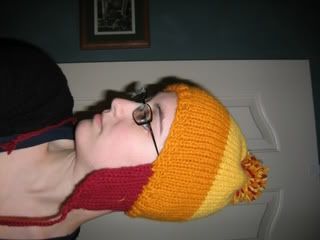 Modeled on me, yay.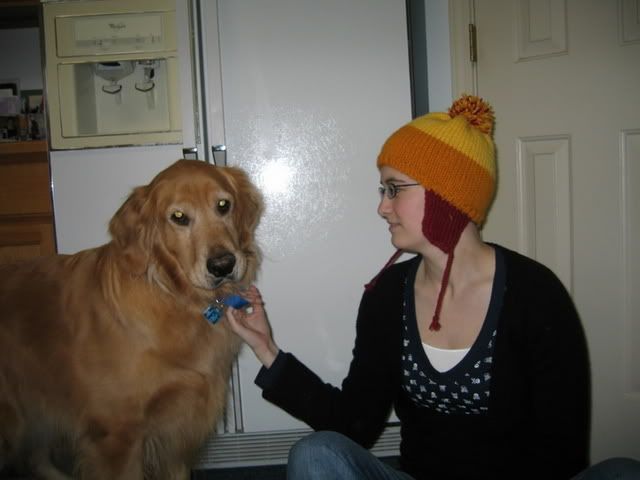 And with one of my dogs, Spencer. Doesn't he look just thrilled to be posing with me?
The colors are brighter in the picture than in real life, and instead of leaving little strings like Ma Cobb did, I couldn't resist the urge to be neat, so I made little braids.