Oh. Mah. Gaw.
I am SO in love with everything OmJane sent me! I opened the package and squealed for about ten minutes straight! Thank you so so so so much!
First, a Deadpool purse organizer! For those times when you need a glue stick RIGHTNOW.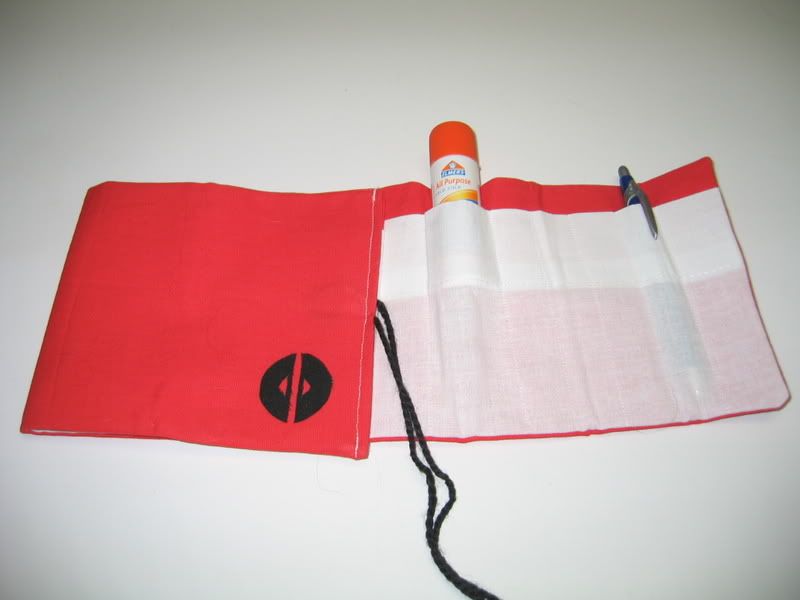 Detail shot of the little 'Pool icon.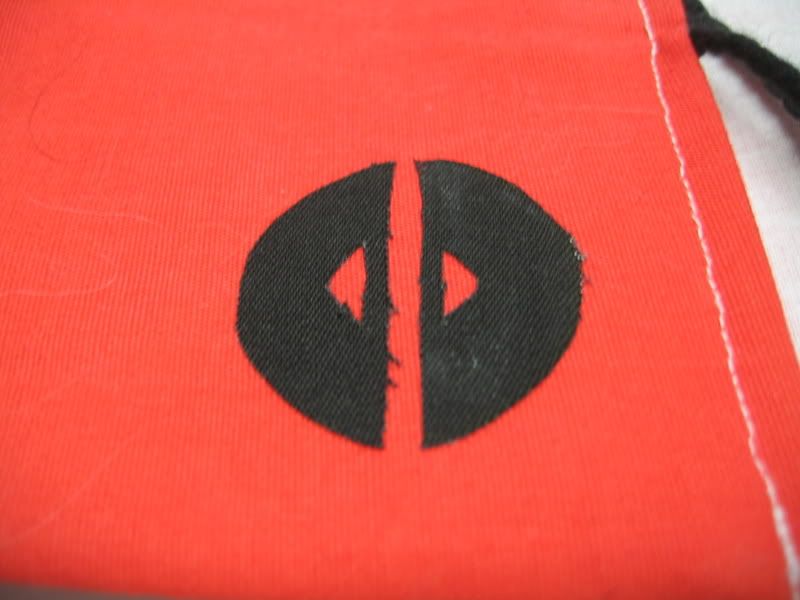 Totally awesome Deadpool sketchbook with his little yellow thought bubbles and icon stamps on the pages, and a bookmark!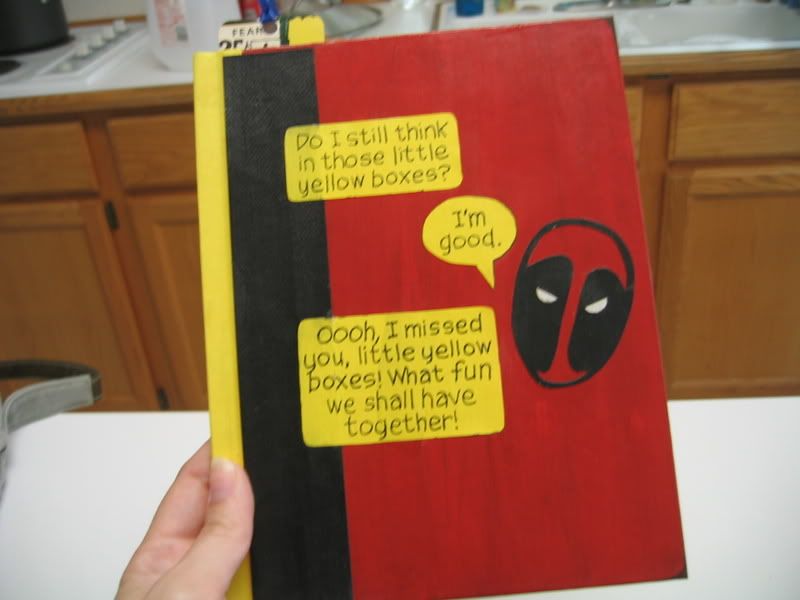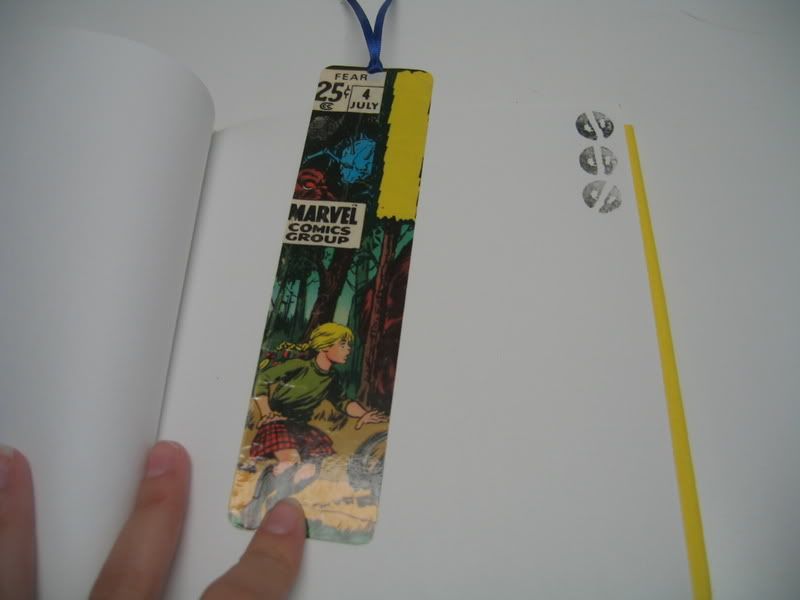 A doll of Cassidy, from Preacher. He is the most badass thing ever.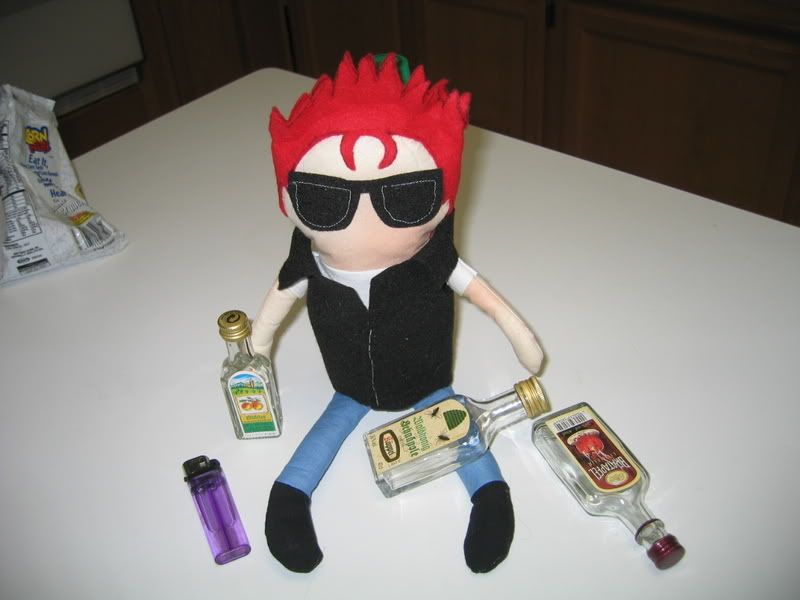 Me lovin' on Cassidy: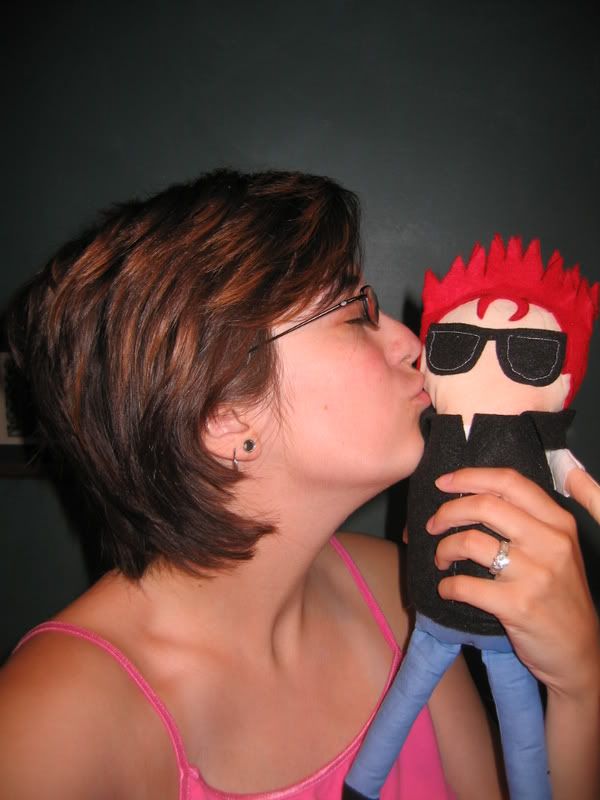 And my personal favorite, with one of my favorite quotes from Deadpool, I present to thee:
The Deadpool bag! Gorgeously stencilled, lettered and sewn. This baby is coming with me EVERYWHERE.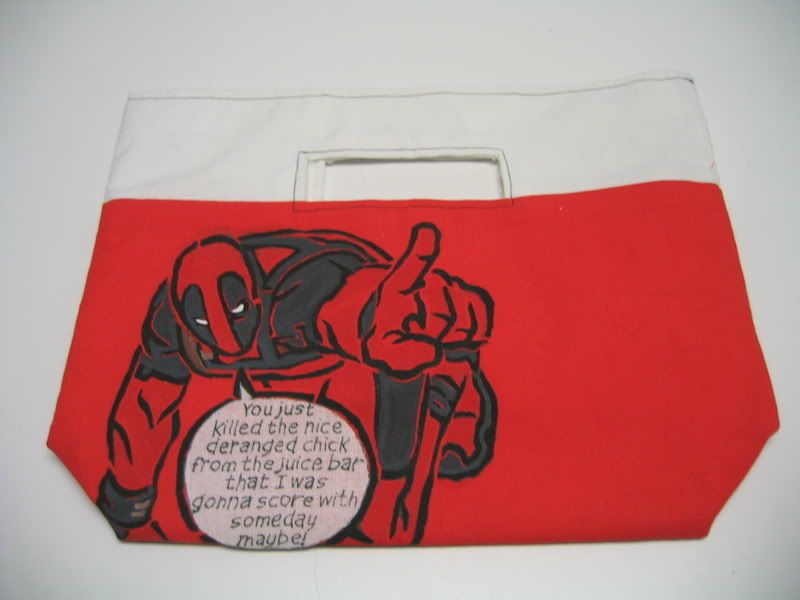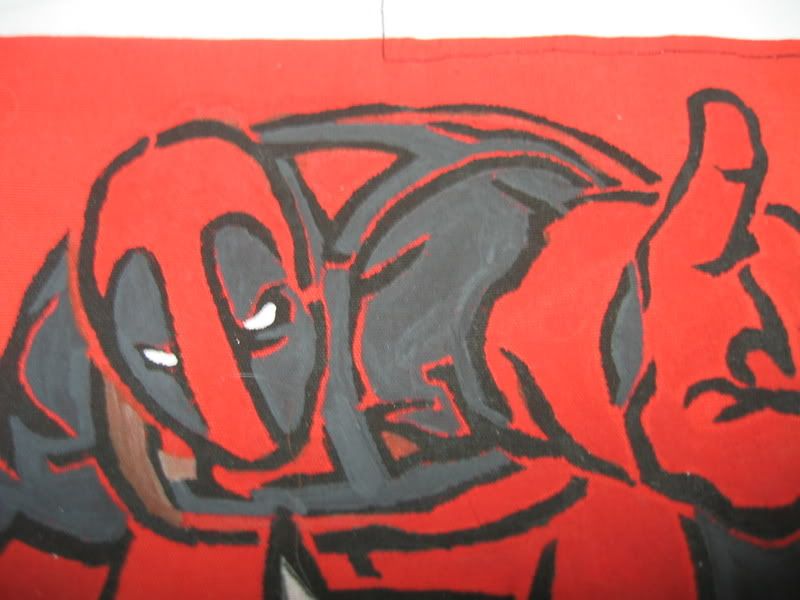 Aaaand a group shot: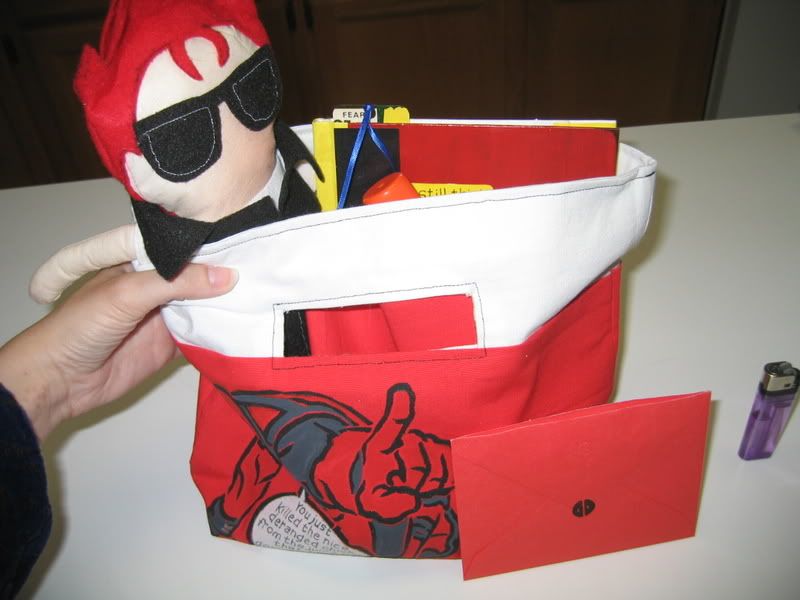 OmJane, you are spectacular. You are a goddess. Can I just sit and worship at your feet for a while? Thank you times a frillion for everything! You rock, girl!