These are some pictures of Halloween costumes that I made. I made Ariel's pink dress for myself, and a petticoat for it. I made Aurora for one of my friends and pocahontas for another one of my friends. I also made pocahontas' necklace, which you can't see that well anyway. I actually used a thin flannel for all of our dresses.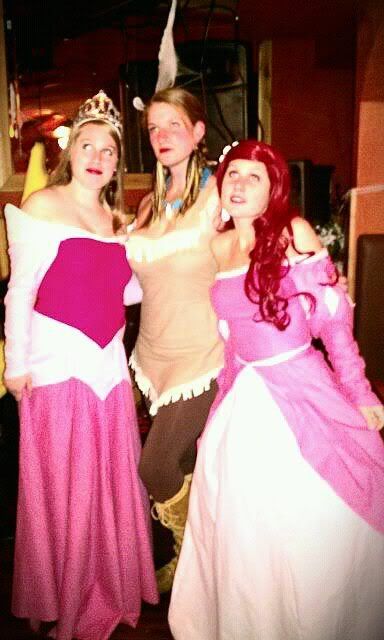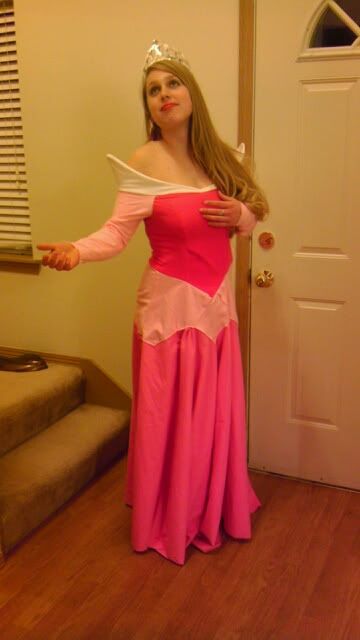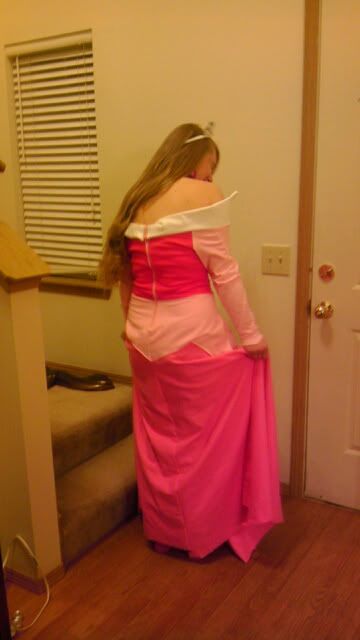 I wore this outside in the cold and it was still very warm and comfortable. Only my shoulders were exposed and my wig kept my shoulders warm. I stuffed my sleeves with paper towels and toilet paper so they would stay poofed.
I didn't hem the bottom of my skirt or Aurora's skirt. I kind of had an issue with the front/center part of the peplum on Aurora's. I attempted using a pattern that I purchased, and I had never used a pattern that I hadn't made before, so there were a lot of issues with that. I ended up chucking it and just making it my own way. There was also a slight issue where Aurora couldn't lift her arms up. Whoops. Ariel and Aurora were the first time I have ever made and attatched sleeves. It was pretty exciting for me.
I don't have pictures of the back of Pocahontas.
Thank you so much for looking at these! I would love feedback/comments/constructive criticism. Have a great day.