So this is my first time working with the whole teesha moore patch thing. Really it's just two patches and then a...
hybrid
for the big one. I made a braided coaster for the larger one and sewed that onto the big "patch".
It's a bit off but I think that makes it more fun. I plan on sending it to my friend in Germany.
So here it is:
Then some action shots: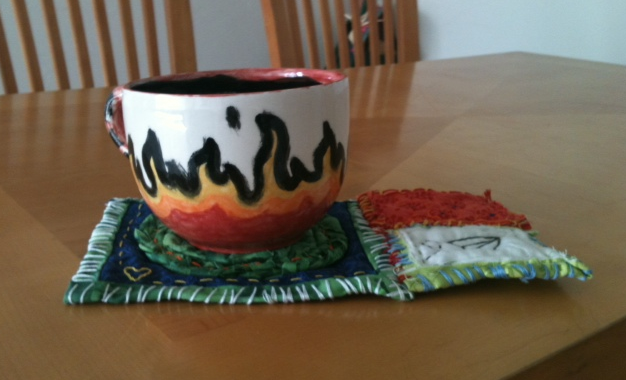 I like the look of the patches and think I'm gonna try to make some more goods with them. Let me know what you think and also if you have any tips!