yay! my cousin gave me a shirt that was too small on her and it was a little boring. Im a pretty outgoing and funky person, so i decided to try my first embroidery project on it!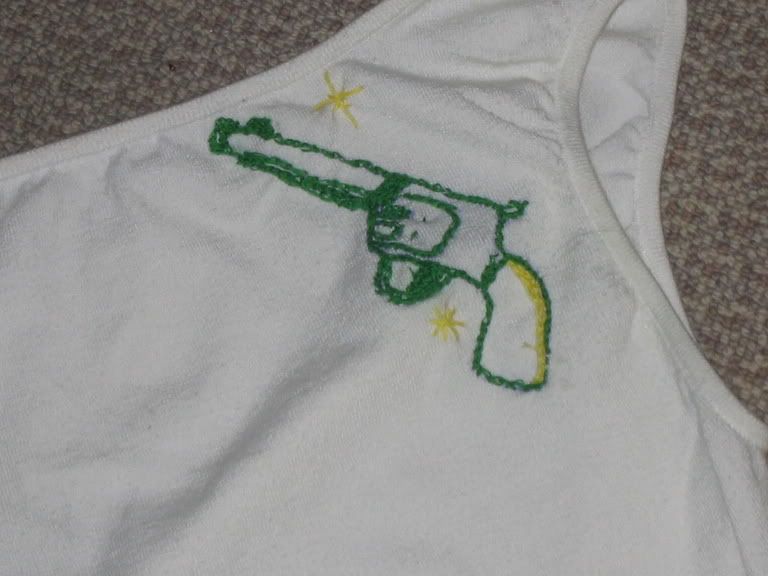 i got the gun from the western theme, and i did the stars on my own.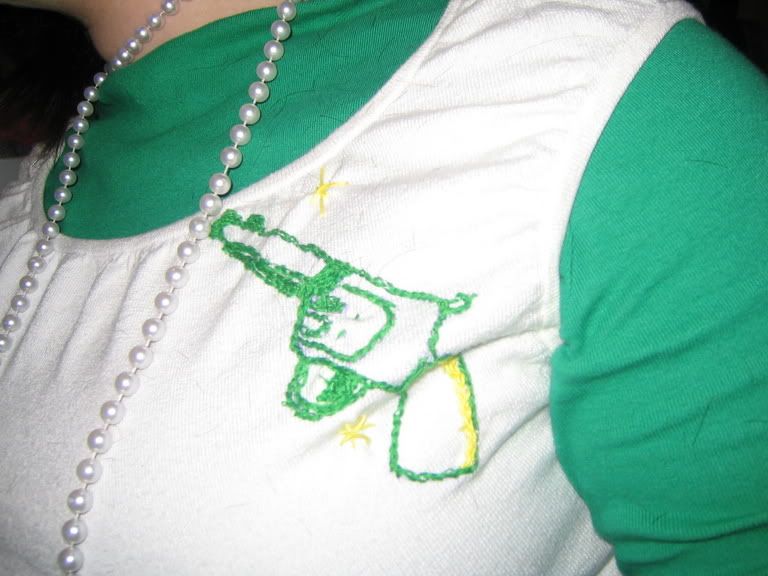 thats me wearing it!
it even withstood the wash, im so proud!