My husband and I are celebrating 10 years of marriage this year. Our actual anniversary was on May 28th. We are having a vow renewal on June 25th, and taking all new photos (since we got jilted out of our originals). I didn't want to wear my wedding dress again, as my tastes have changed, and I wanted something new. I made my original wedding dress, but I just didn't have time to put something together for this. I found a PERFECT dress, but it needed a little something extra, so I made a romantic long tulle tutu skirt to go over it.
I sewed the skirt from scratch, so I wasn't sure if this went in reconstructed clothing, or this category. The dress is now absolutely perfect. It's original mint green silk chiffon skirt adds a hint of color under the off white tulle, so it doesn't look to much like a straight up wedding dress. I sewed hooks and eyes to the dress and skirt to keep everything from shifting around. I can then wear this skirt with other things if I ever wanted to as well.
Edited to add a photo from our photographer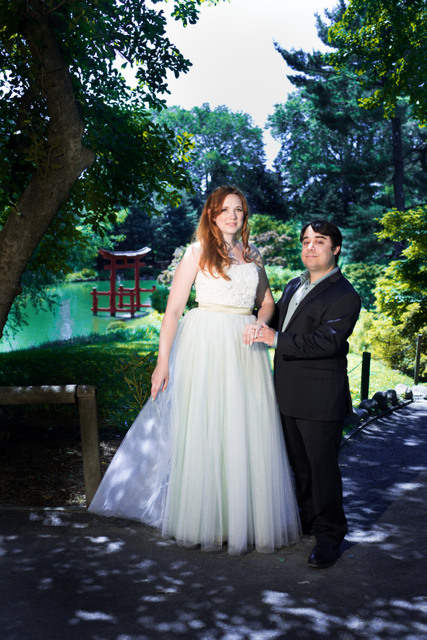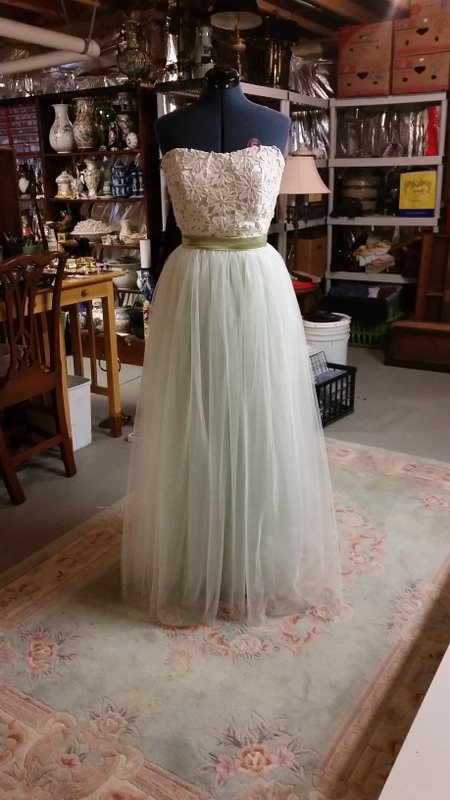 The Tulle Skirt over the existing dress.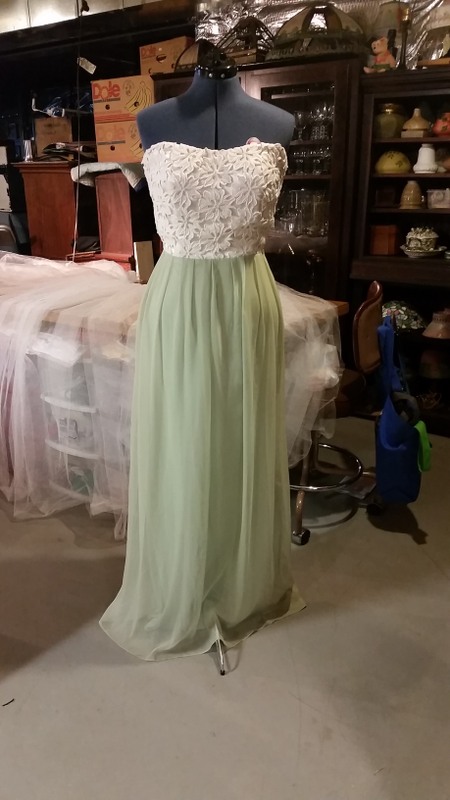 The Dress as is.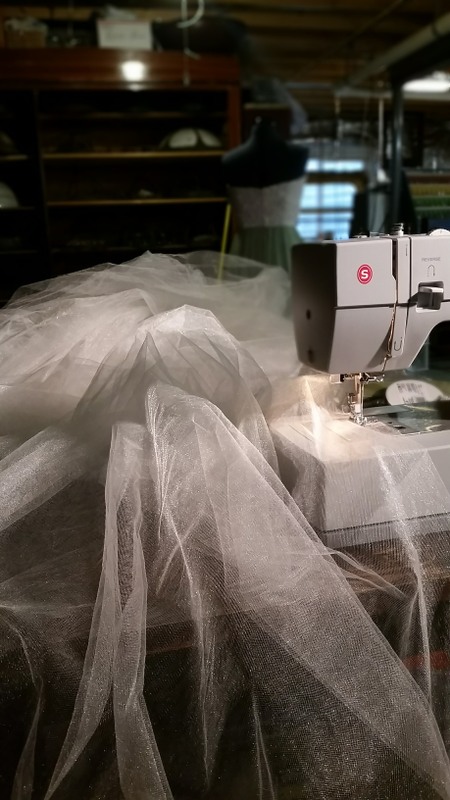 Wrangling 15 yards of two layer tulle... it will be a long time before I attempt that again.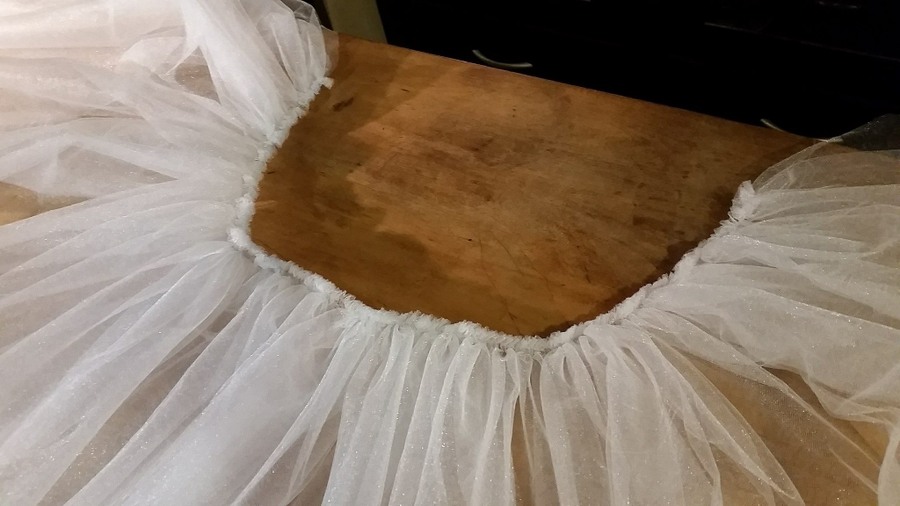 15 yards gathered into 32" long. That left room for the seam allowance.