I know I'm late to the party, but I just found this, and I'd like to say it looks awesome! If you see this post, I wonder if you would consider sharing how you did it. I am trying to find something for making a jacket for my sister's birthday in 3 weeks, but so far no luck. The only things I find involve starting with a chef's jacket, (or the like) and modifying it, or otherwise starting with some civil war uniform pattern for MEN, (which I don't have anyway) and heavily modifying it.

I'm not the original poster, but I wanted to lend a hand where I can
I made one of these back in 2006 and found a women's pattern that worked as a base. I then added the placket on the front. I used McCalls 4596. which may be out of print by now - but you can probably buy online.
There is also the Imperial Officer Corps forum, which should have helpful links and things -
http://www.imperialofficer.com/forum/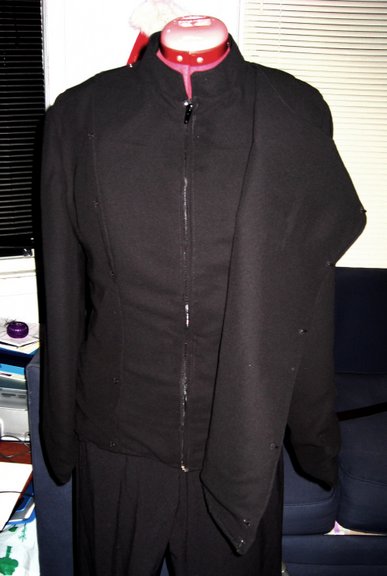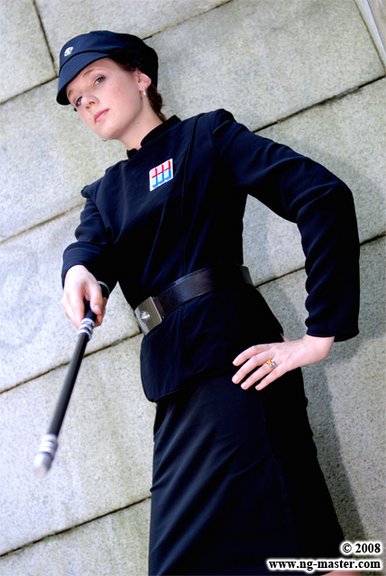 Yes, I have a stick and am wearing a skirt instead of pants. It was my own take on an Imperial Morale Officer, which was a joke a friend started years ago.