I made up this ipad sleeve for my dad for father's day:
I stitched it up from a bit of fabric from my stash, and stenciled it with acrylic paint. I know that's not the best paint for the job, but I figured since he won't be washing it too much it should be okay (and I really didn't want to go buy fabric paint). It was my first time using freezer paper stencils, so that was very fun. It's a bit smudgy in a couple of places, but overall I was pretty pleased with how it turned out.
On the back, a very important reminder: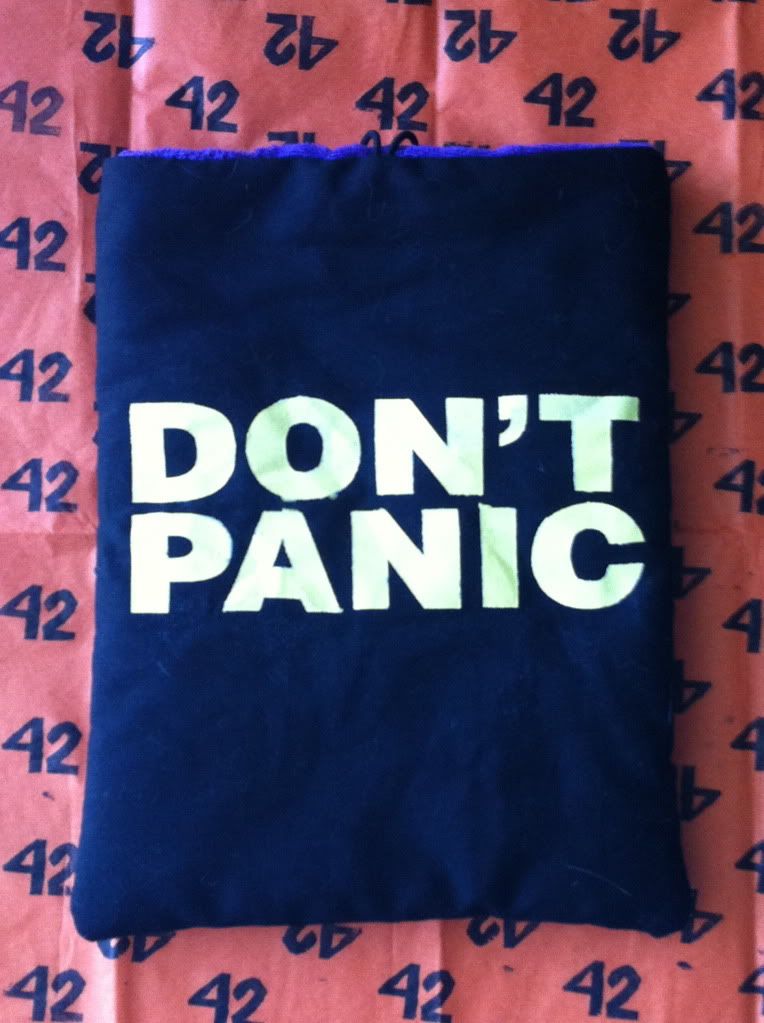 I lined it with a bit of terry cloth (cut from an old bathrobe and dyed), to help my dad make sure that he always knows where his towel is. Of course, function-over-form fellow that he is, he took one look at the liner and said, "Oh, cool! A built in screen cleaner!"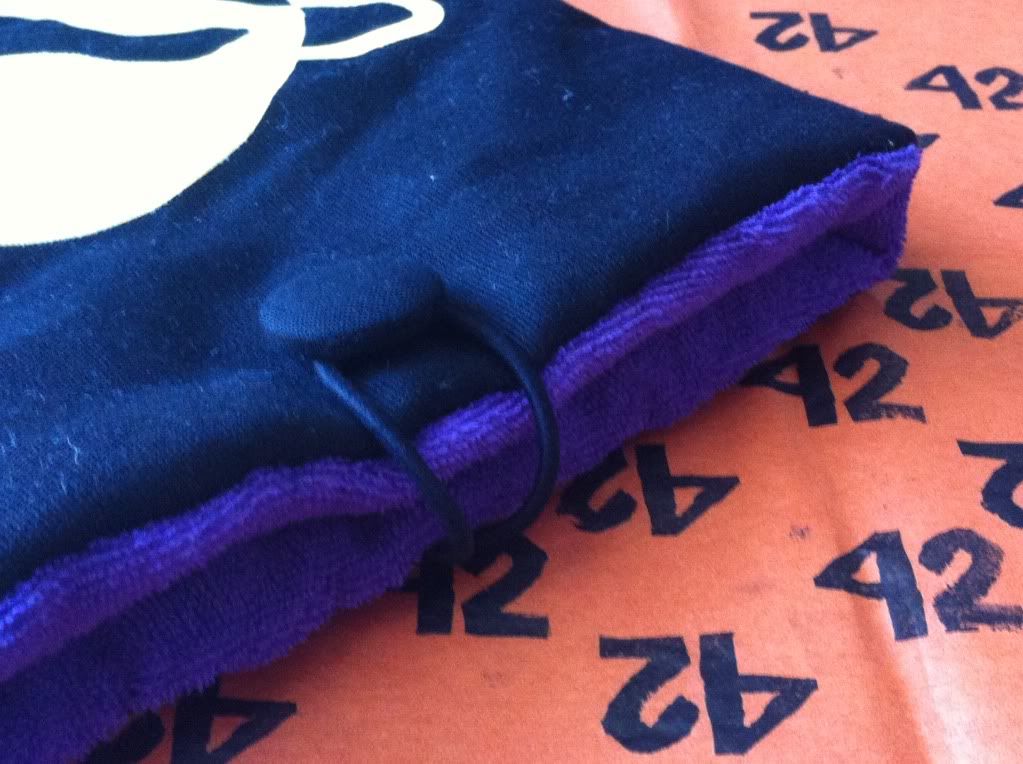 I would have liked to have given it a more secure closure, but I was sewing the whole thing by hand (my machine is on the fritz right now) and by the time I got to that part I was very much ready to be finished.
The pictures are taken on the tissue paper that I wrapped it in, stamped with a hand carved stamp. Here's a shot of it all wrapped up:
I had a lot of fun geeking out with this one. C & C would be very much appreciated!