I received an awesome package from kissing.shadows today! Crochet is a craft that I've been meaning to learn for ages and this convinced me that I need to make that a top priority. Kissing.shadows is seriously a crochet magician! I'm beyond impressed. Anyway, on to the goodies!
Gratuitous group shot:
3 amigurumi fellas and a lovely clutch!
I had the brilliant idea that I would do this swap for my sister - her birthday is later this month and she is an absolute superhero fiend. Unfortunately, that now means that I have to wait to show her any of it, which is killing me!
I told kissing.shadows that my sister appreciates cute twists on superhero stuff, and she came up with the perfect bag:
The lining is so fun!
And the amigurumi!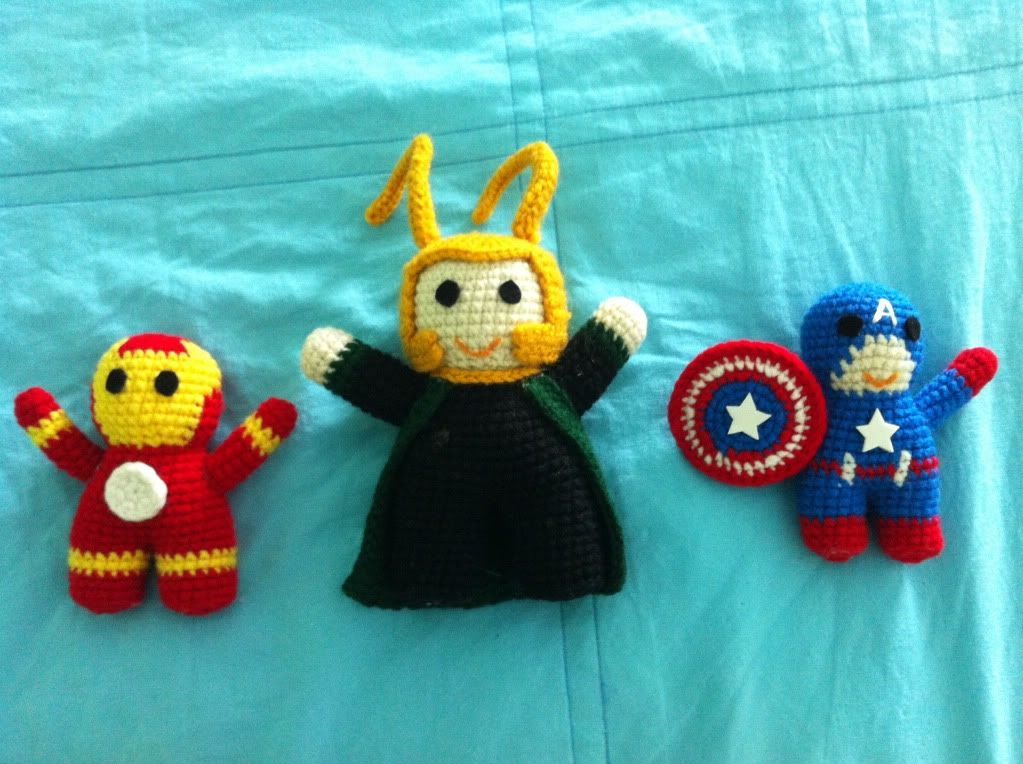 Of course, I'm not totally generous. Loki is mine (all mine! hahahaha!).
Thank you so much kissing.shadows! You've been a fantastic partner!