These won't be included in the poll, but I just had to make me some queens. If I were royal, this is how I would use my power.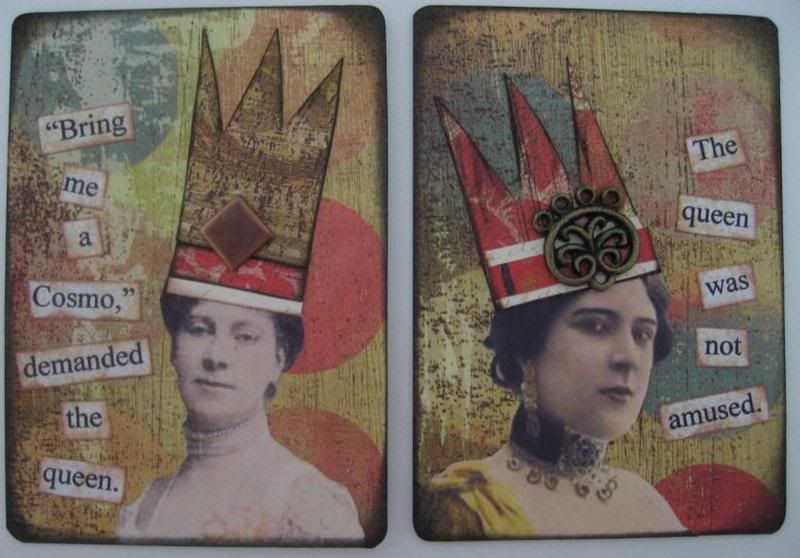 The left one reads, "Bring me a Cosmo," demanded the queen."
On the right, it says, "The queen was not amused."
I'm going to frame these for my crafty area, just to keep my family in line.