My absolutely favorite pair of pants were pink Gap Karate pants I got for my birthday right before I started college. When they ripped a week after I graduated last December, I was rather sad. So, I started with some green fabric trying to make something rather hip etc. But, my desire to add some blue has changed it into a baby blanket, that's all I can see when I look at it.
So, off to a friend who is most likely the first person I know to obtain a small human soon.
BEHOLD!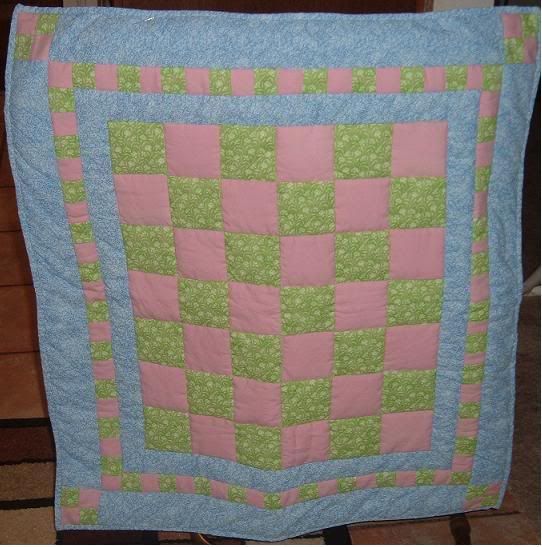 The color isn't actually so yucky. The green is much brighter and yellowy.
Up close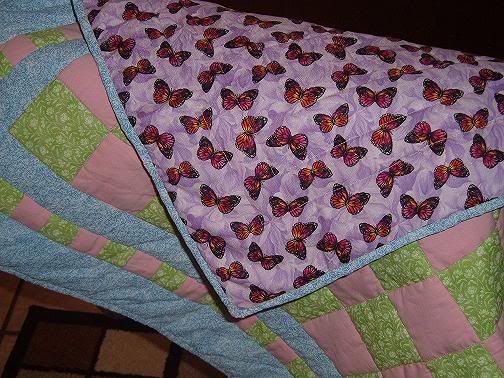 The backing fabric
Thanks for looking!
Shelley