I am in love with my package!! Thank you so much bunny1kenobi! I really can not say it enough.
First the group shot. Represented are Firefly, Shadowhunter, and Princess Bride.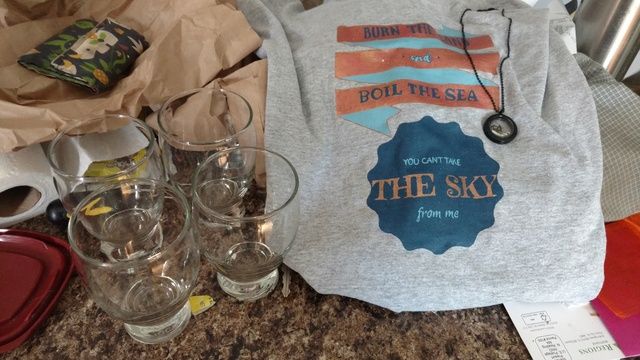 Firefly shirt, gahhh I really can not say enough great things about this shirt. I LOVE (read mild obsession) the opening theme of Firefly and bunny1kenobi captured it perfectly!! The colors, the crispness of the letters, ahh. To quote my husband "wow...you need to send her something awesome".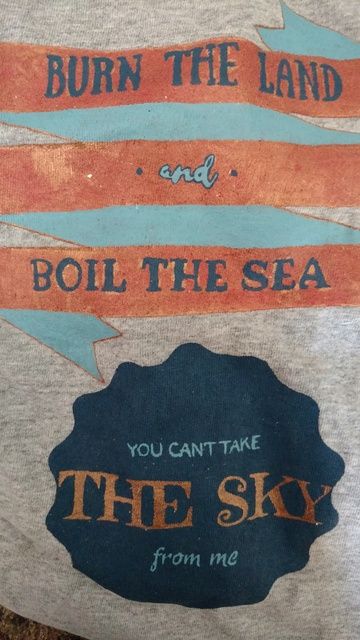 A Shadowhunter necklace, that my roommate gushed over. Inside the locket(I love lockets, and I don't think I shared this fact anywhere), are a tiny sword, a stele, and a fearless rune.
And while I loved everything else I am so excited to use my wonderful Princess Bride glasses. Two of "You have been poisoned", and two of "I have an immunity to iocane".