My first go at wristlets. I
love
pairing different fabrics together so these have been fun to play with.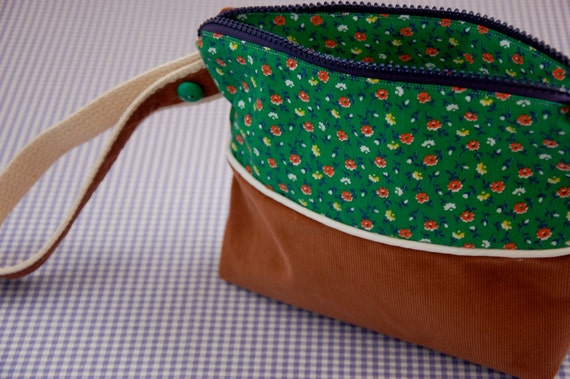 Brown corduroy and vintage floral cotton. I can't get enough of little florals.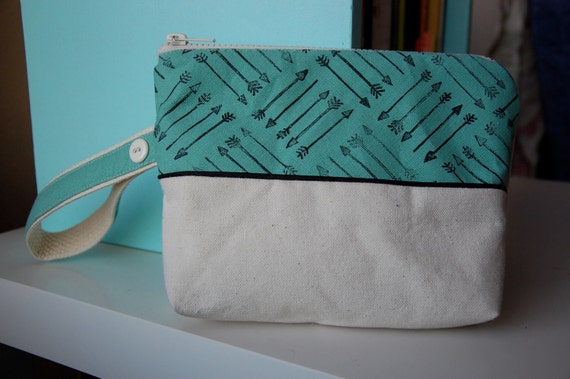 I block printed the arrow pattern with a lino block. Mint green is the best.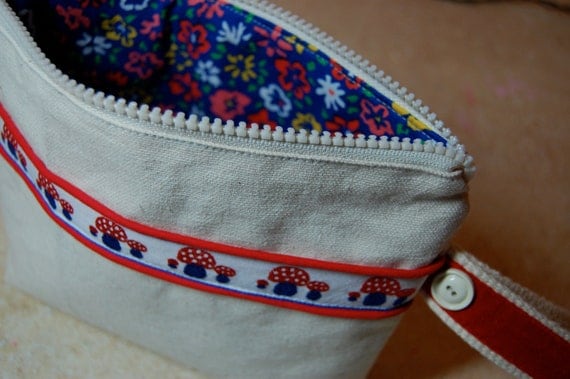 Made with vintage mushroom ribbon. I had been waiting to use the bright lining floral forever and finally found the right project!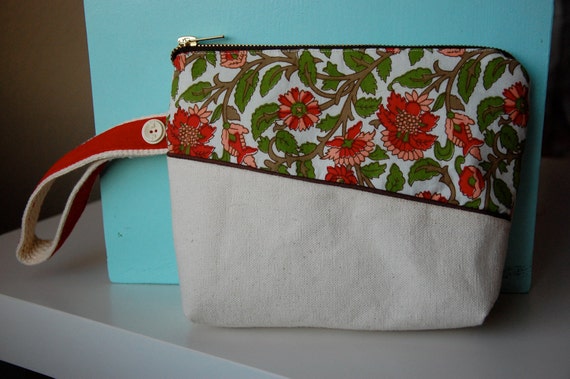 Crazy jungle-y floral.
All of the little buttons on the handles are pretty old, I think. I found a bunch at this junk store and had to clean them, but they look real classy now! Thanks for looking