During the Ongoing Wish List Swap, CraftyZary asked for a ribbon belt. I had never made one before but thought I'd like the challenge. Soooo, this is what I came up with!
Please bear with me on the tute...it's my first time making one. If anything is unclear, just ask!
Also, I am planning to sell these in the near future so...you know...keep the pattern for personal use, please
Ok, here's what you need: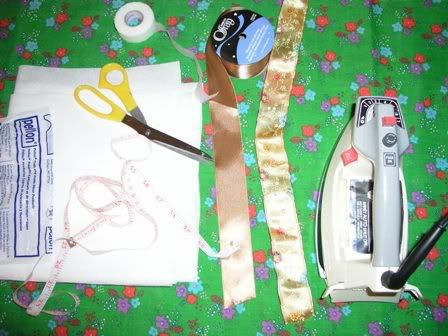 Iron-on interfacing...I'm pretty sure mine was medium-heavy weight. Double-sided iron-on bonding tape. Scissors. Tape measure. 1 1/2" ribbon...2 different colours/designs. An iron. And some sort of belt buckle..I used "fashion rings" (not pictured).
So, the first thing you do is measure your waist and add about 4 inches. Now cut a piece that length of the ribbon, bonding tape, and 2 from the interfacing. You want the interfacing to be in strips that are a bit narrower than 1 1/2"..they don't need to be perfectly cut.
Now you want to iron the interfacing onto the backsides of the ribbons.
Got it? Good. Next you place the right sides of the ribbon together and, at one end, sew a point like so: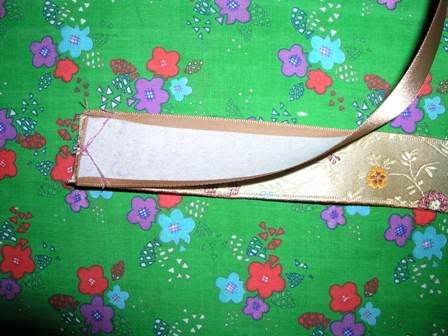 And then cut off the excess.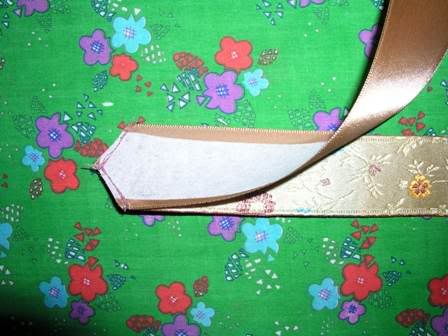 Now turn it ride side out. It should look like this: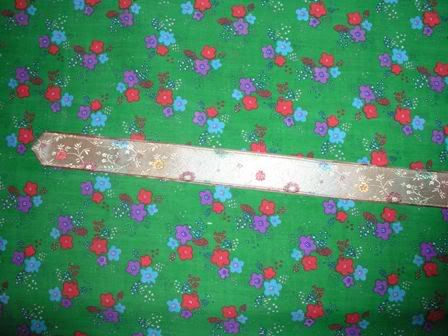 Now, here is the part that is hard to explain that I stupidly did not take a photo of, but I will do my best. It's really simple, just hard to explain...maybe. What you do is you take the length of bonding tape that you cut and sandwich it in between the two ribbons so that it is on the inside. Also, importantly, you want to rip off a bit of the tape at the end of the ribbon that is not sewn together in a point. You need to leave about 3 - 3 1/2" without the tape in it. Ok? Now iron the ribbon together, keeping the edges lined up as best you can. See? Easy peasy. After this step, it will still look exactly the same as it did in the last picture. And it will be bonded together except for the ends like so: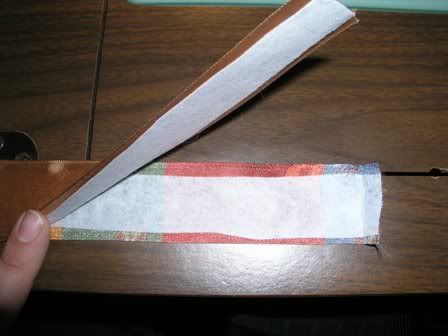 Now that we've overcome that mountain, let's move on to the buckle. Make a little hem on the ends of the ribbon to prevent fraying. Lay a ring (fashion ring, D ring..whatever) down on the inside of one piece of ribbon, fold over like this, and then sew across:
And then do the same thing for the other ring/piece of ribbon.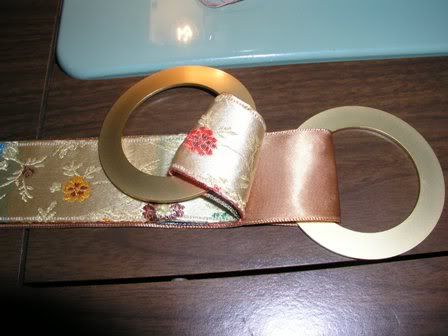 Now you want to sew all the way around the edges of the belt. When you get to the end with the rings, sew a straight line across right below them to hold them together.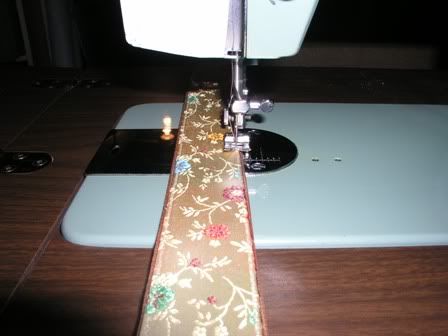 And voila! You're finished!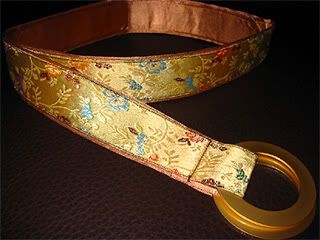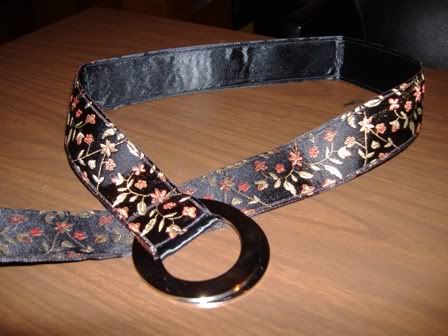 (photo of gold belt by CraftyZary!)
If anyone makes one, please post it!