Here is a cowl neck tank top I made out of this awesome dark teal knit.
It was supposed to have sleeves but I was running out of fabric to make them the length I wanted and in the end I liked it better without them.
I didn't use a pattern, just kinda made up as I went.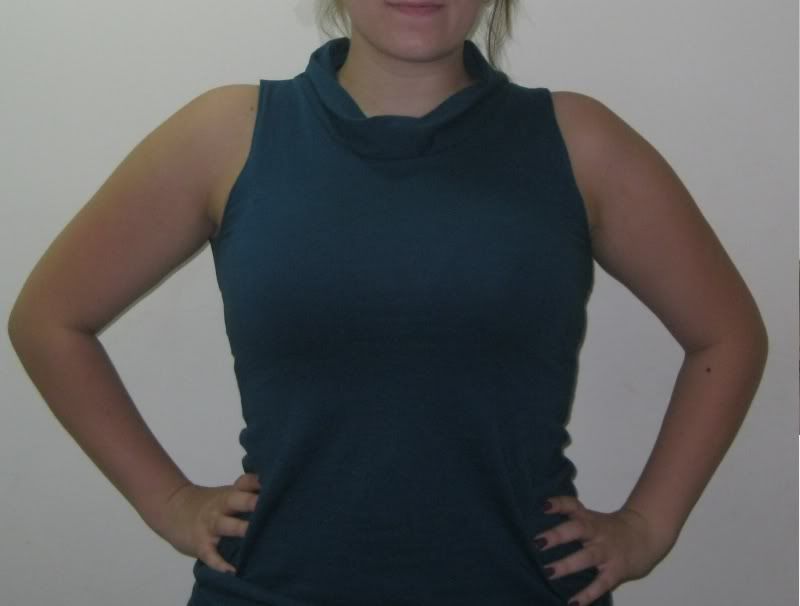 The front is pretty conservative looking, but the back of this I love.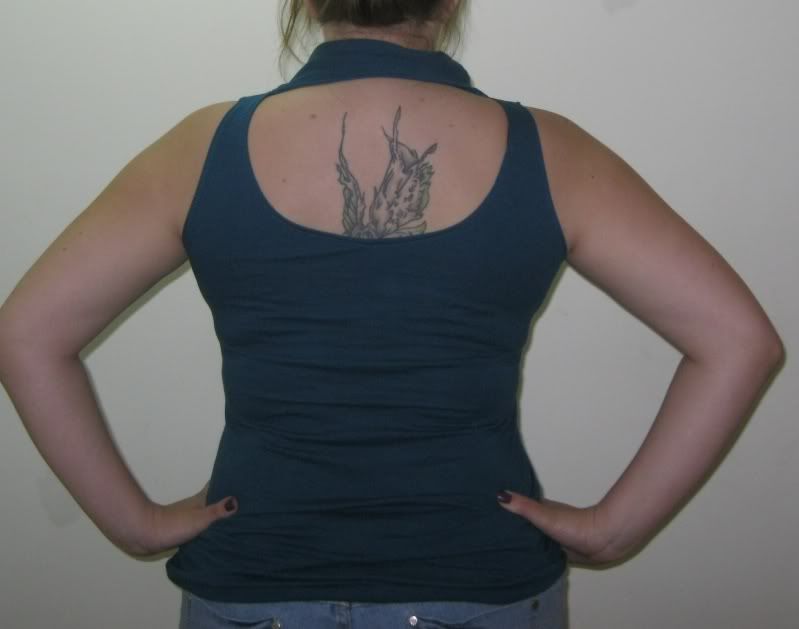 Thanks for looking!