(Sorry in advance for the terrible pictures, my camera seems to be on the fritz at the moment
)
Anyways, onto the project!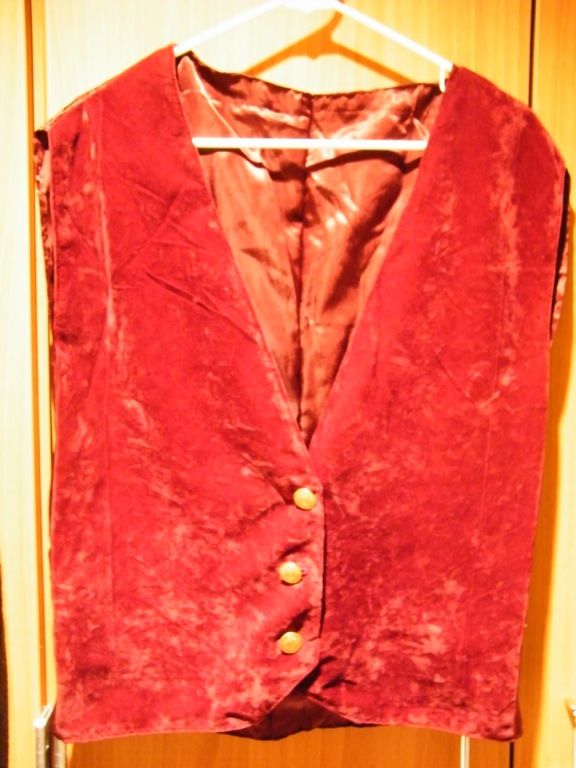 I am currently working on a steampunk costume for Halloween/Conventions (look for a post on my full costume on the Clothing board soon
) , and I decided that all good steampunk people need a either a vest or a coat. Well, since I think a coat is beyond my sewing abilities, I decided to go for the vest.
I started out with a fairly large decorative bed pillow case that I got from the thrift store. One side is a stretchy velour type fabric and the other is a satin type fabric that raveled like crazy. Since I don't have my sewing machine at school with me, I tried to keep as many seams in the pilllowcase as possible to make less sewing for myself XD.
In the end the only seams I was really able to keep were the two that formed the part under the arms.
I winged most of the pattern after looking over a few tutorials. The buttons are cheap plastic ones from Walmart that I painted gold XD
(Also as a side note, the fabric on both sides are different shades of deep burgundy, but that color obviously didn't show up in the pics
)
Thanks for looking!