I've finally got pics of the wonderful stuff SevsOnlyGirl sent me!
A rockin' witchy hoodie
A sweet ghostie tote filled with tons of my favorite candies and a cute pair of witch socks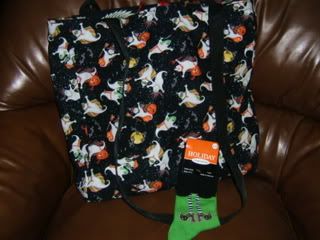 AND a HUGE fleece blanket with pirate skeletons all over it
Thank you SO much! I absolutely love everything!