I just heard from BklynGal and she received her package yesterday. I am posting pictures for the busy girl!
This is a picture of the 2 anklets and a matching bracelet that I made for one of them.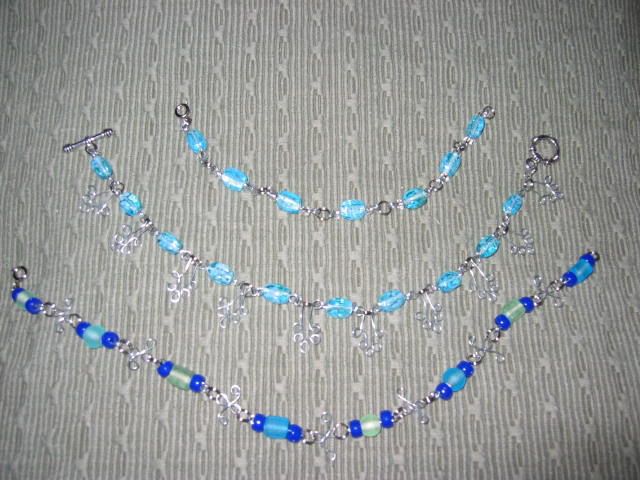 and a close up on the one of them to show detail.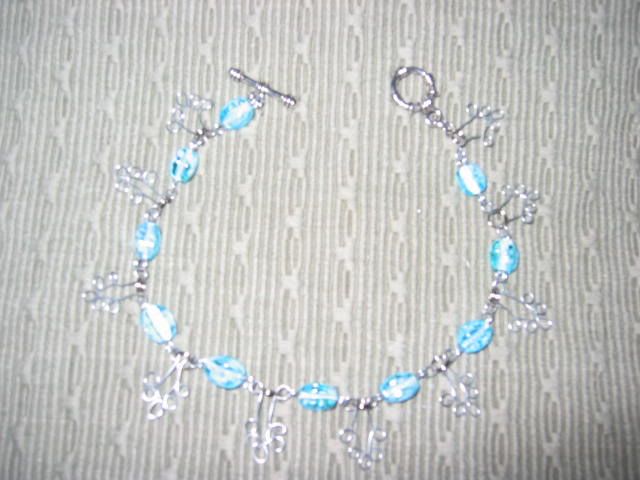 I had a great time making these and I am so glad that you liked them BklynGal!!