Hi! I've lurked around here for a long time now and have gotten so many wonderful ideas from here. Thought I'd show off some of the bags n' stuff I've made. Hope you enjoy and comments of any kind are welcome.
My Travel bag: Made from an old curtain and the kitty is from an old nightgown.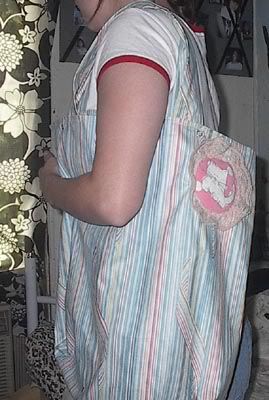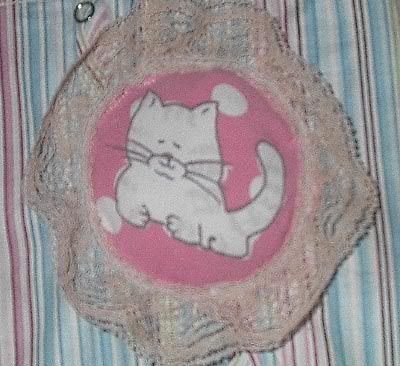 A little goomba clutch bag thing: Made from craft felt.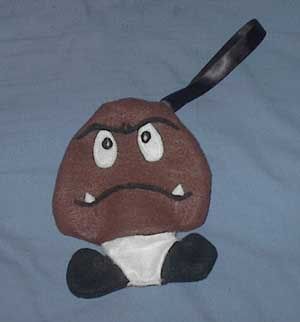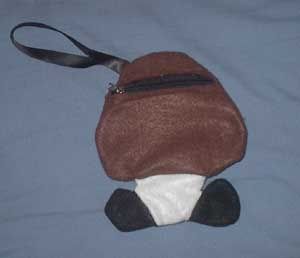 A hipslinger thing: Got the idea and pattern off here somewhere a while back.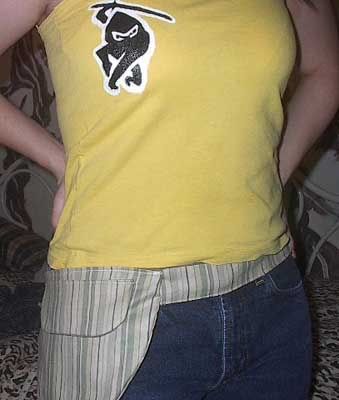 Aaand my first wallet.
That's it for now. Those are all really old crafts. I haven't made anything lately, but I plan on it and when I do I'll post mor pictures.
Thanks for looking!