I just finished the razorshell cami I was making for my little sister's 16
th
birthday. (Only one day late! and technically, we haven't done the gift giving, so I'm still good
.. hah..) Hopefully she'll like it!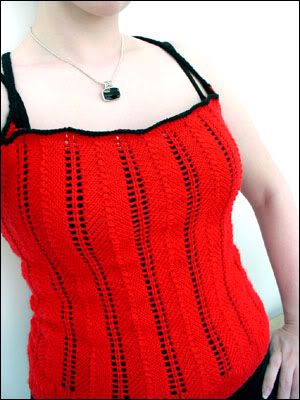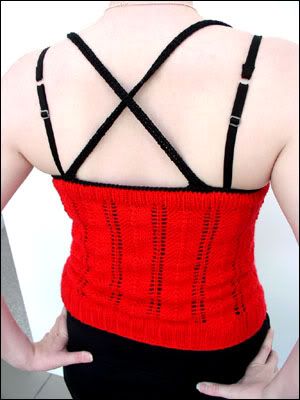 I used Microspun in Cherry Red with Patons Brilliant in Black Dazzle as the trim.
I added an extra repeat of the pattern and also ended up criss-crossing the straps to make them work better.. I think in the next one (for myself) I will incorporate some decreases at the top so the straps aren't so far off the shoulders.
//