Here is the lovely package that I received from kayrun!
A very cute handmade card, delicious hot cocoa mix, a packet of Mexican-style hot chocolate, a washcloth that is too beautiful to use (but will be on display on my new bathroom shelving, once I'm done painting it!!!), a heart-shaped coaster for felting, a fire-roasted tortilla soup mix (that I wanted to make immediately, but had to wait to take a picture of it!!!), and an extra ball of yarn and pair of buttons for me to make to go with...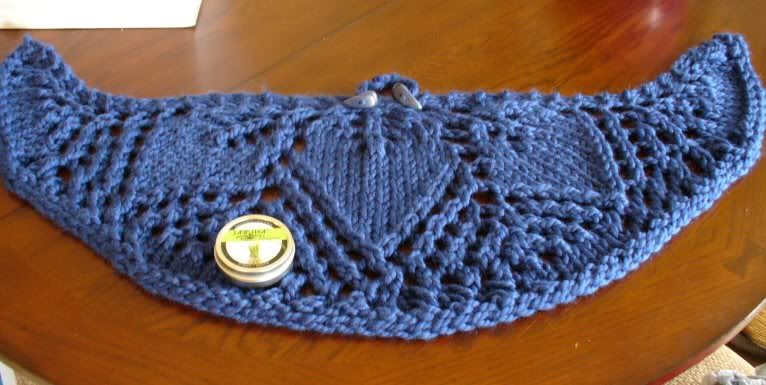 My own
Ovate!
It's such a beautiful rich blue, I love it!!! I think the photo doesn't capture how really saturated the blue is. It's a deep sapphire color. And the wonderful lemongrass lotion bar that she included! It's great, I've already used it a few times!
Thanks again, kayrun! You really put together an awesome package!!!