Everyone has got such nice stuff in this swap. Yaaay for us UK crafters!
Here's what I received from Nush yesterday.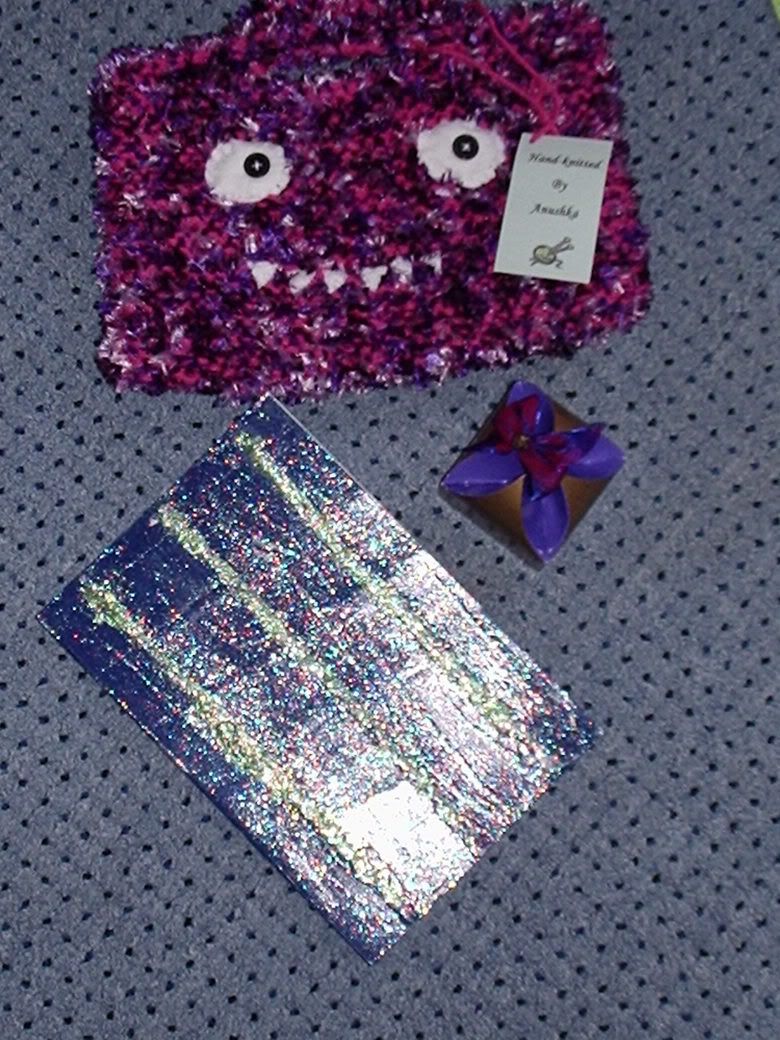 A really funky monster bag! It rocks
And a pretty notebook and a box with little chocolates inside.
Here's a close up of the bag: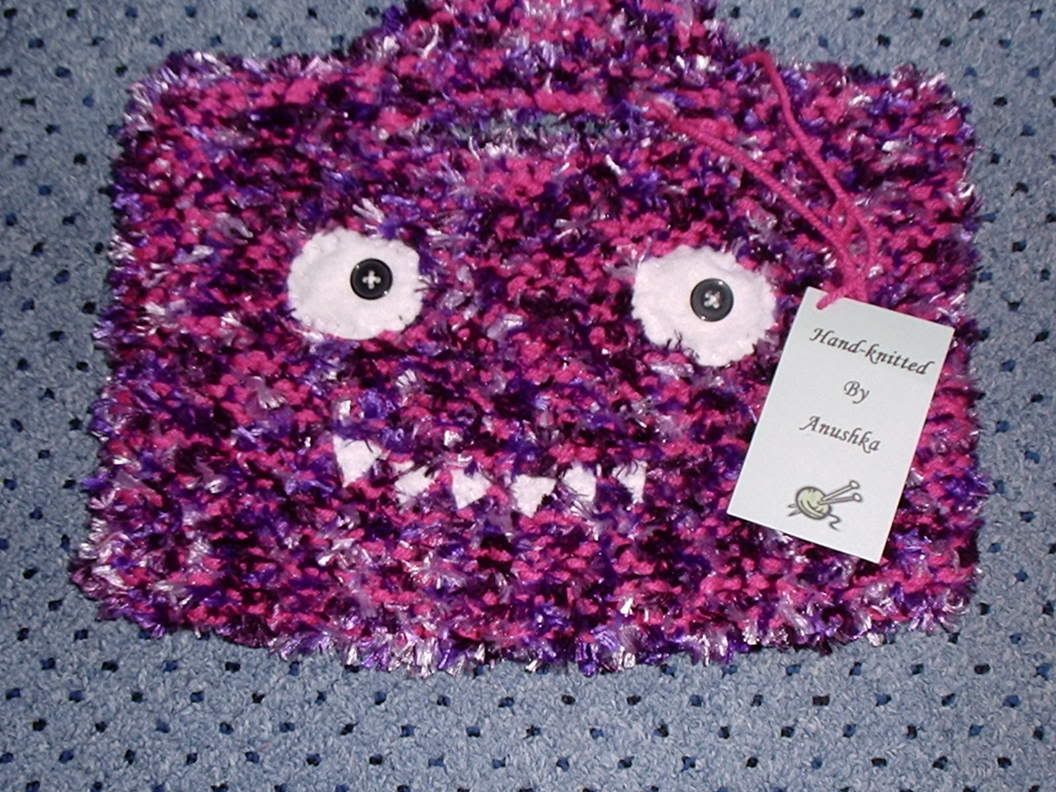 Once again thank you Nush. I love everything.