I love making and using cold process milk soap because milk can boost creamy lather and nourish my really dry skin. I usually use between coconut milk and fresh cow milk depending on what I have in hand. I rarely make 100% milk (meaning no water) soap because for some reason 50% of the time I do make I failed. About 3 weeks ago I don't know what got into me, I attempted 100% milk soap again, and I failed... double size batch too. It was late at night, I was tired and cranky. I had to roll into plan B and hot process it to save the whole pot. It's a good save at least.
I split it into 2, one is unscented and uncolored, naked soap.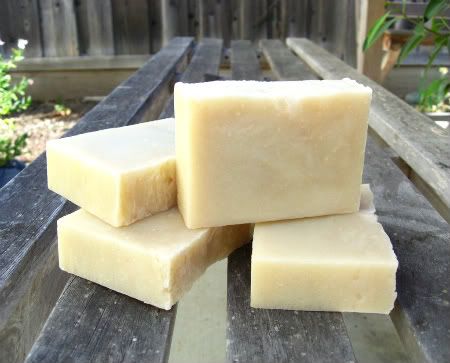 The other one is scented with Honey Almond EO blend and colored with oatmeal flour and cocoa powder.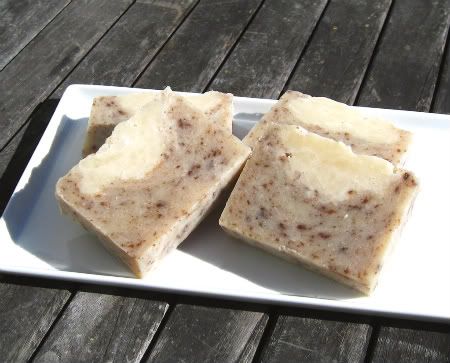 Then look at the lather going!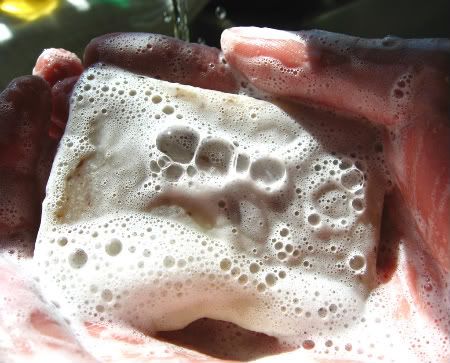 Days later, I redeemed myself, make other batches of milk soap the way I usually do, half water half milk. There were no disaster, no need to go plan B, plain smooth and beautiful.
Lavender Rose Soap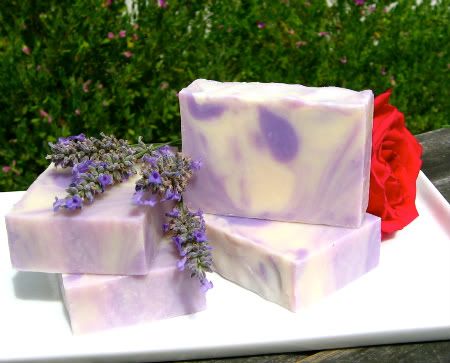 Oatmeal Milk & Honey
Dark Star