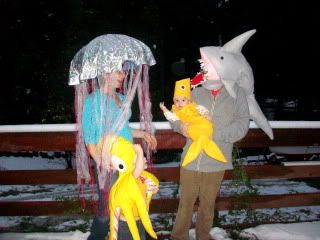 Meet the family from under the sea!
The jellyfish was inspired by
this project
, I used some different materials to make it a bit more glittery.
Our baby
goldfish
and little yellow
octopus
were both patterns from Martha Stewart.
My husband, the Shark, was a 100% original. I drafted up the pattern from scratch.
Thanks for looking!