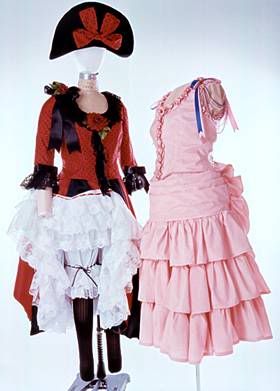 So my friend is having this awesome wedding where "creative moulin rouge type apparel is encouraged" in October. I really want to make myself a can can girl costume and I found
this one
doing a google search.(I want to make the pink version) Has anyone made this pattern or made a pattern by this pattern maker before? I don't want to spend $20 on a pattern that I'm going to find more difficult to use than just altering a Simplicity pattern.
I wonder if just shortening the skirt on view A of
this pattern
would be easier?
Any help or other pattern suggestions would be appreciated!