hooray! today i received my monster from d3v14n7!! the entire drive home from the post office, there was an urge to pull over and rip the box open! however, i controlled myself and waited until i got home.
group shot!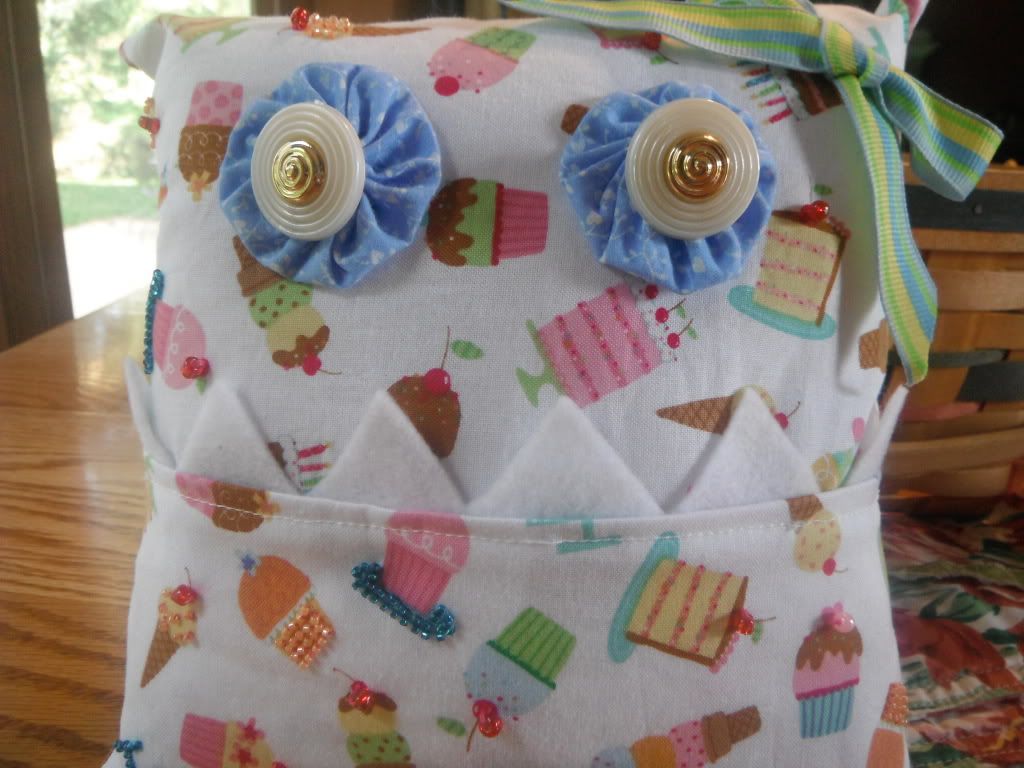 she's so stinkin' sweet, i could just eat her up!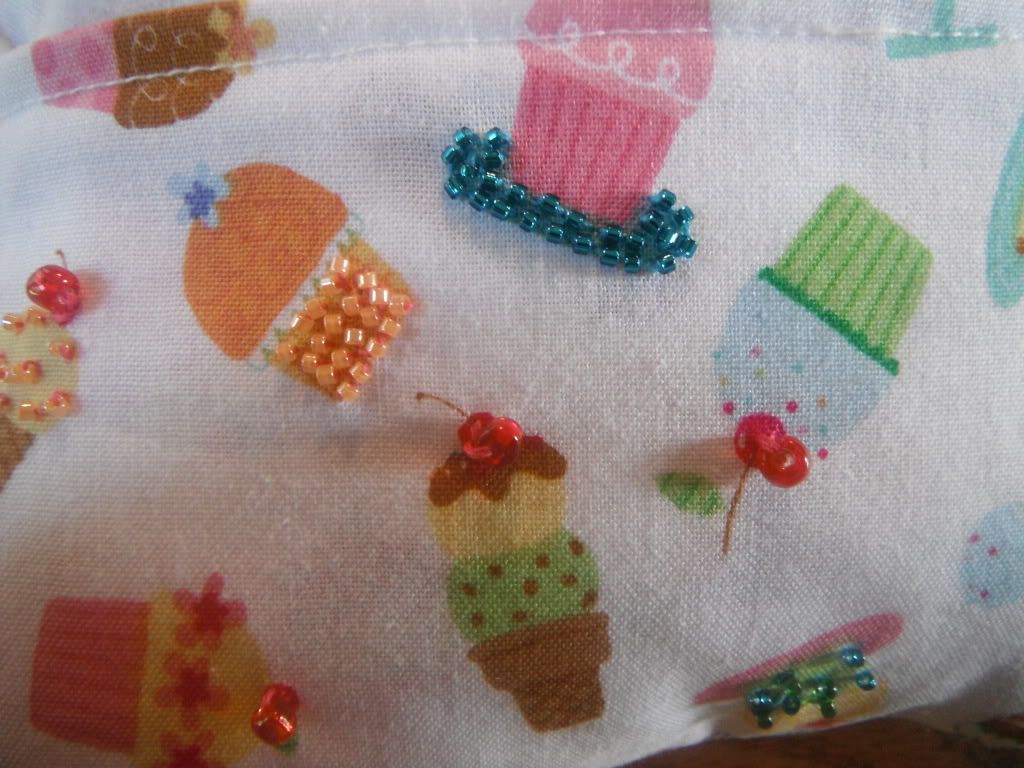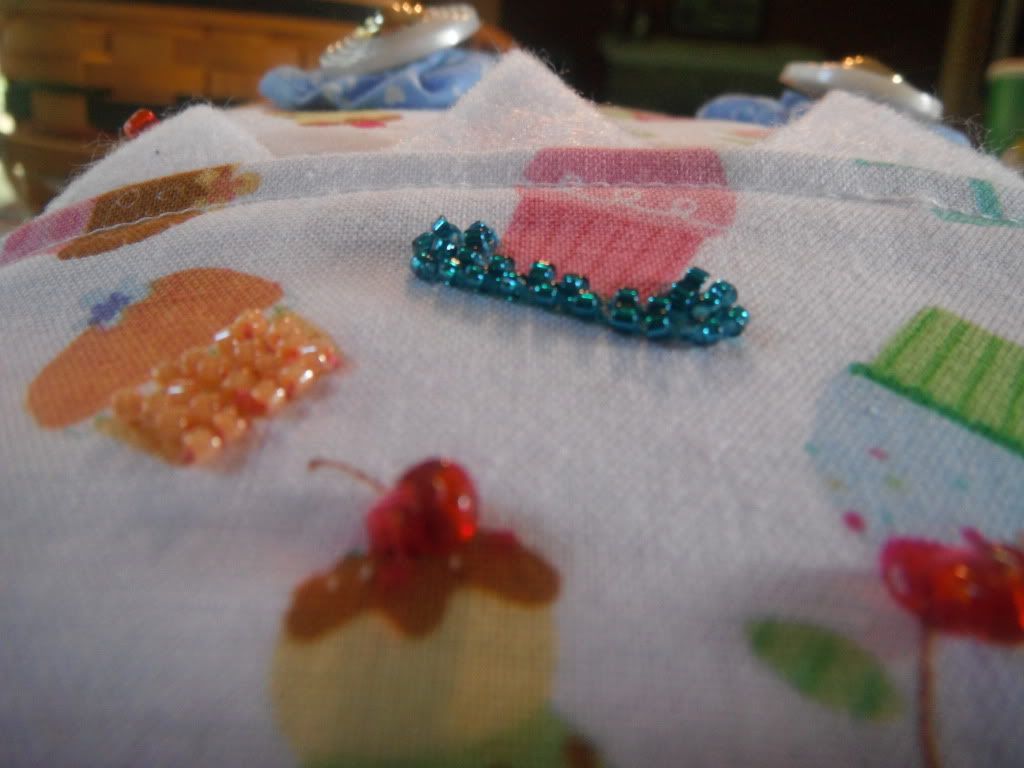 some closeups of the awesome beading d3v14n7 did!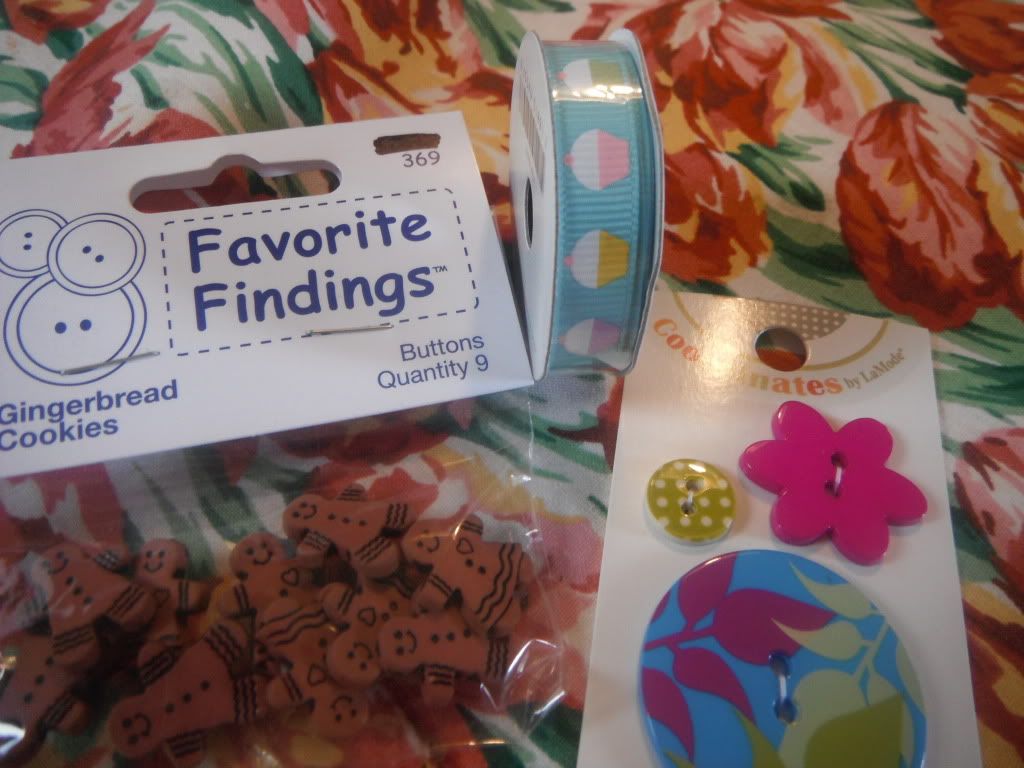 some wonderfully awesome buttons and ribbon!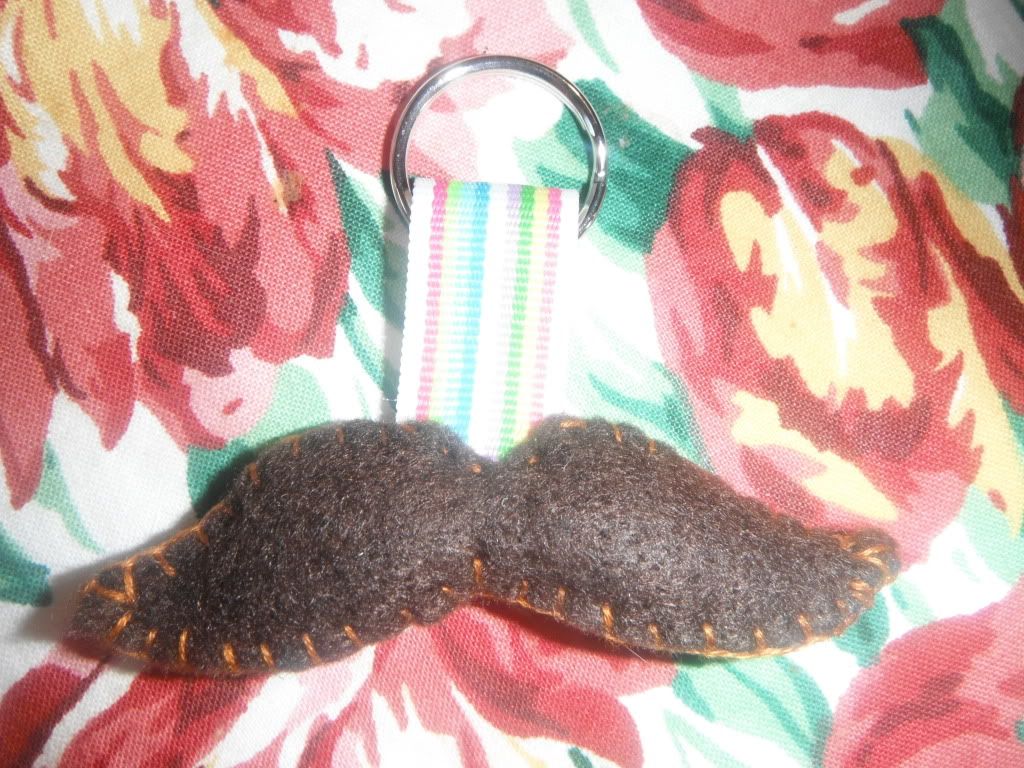 a totally rad mustache keychain!! (my fav!)
and some snacks! thanks again d3v14n7