Hi -
I'm making fiber lace squares using Solvy, the water based stabilizer. In order to get the fibers to stick to the Solvy so that I can sew it in the sewing machine, I am using a very light coat of spray adhesive on one piece of Solvy. For the life of me, I can't get all of the Solvy off because of the adhesive, but I can't put it together w/o a little bit of adhesive. I'm using Elmers Craft Bond, which has directions for temporary adhesive - which I followed. It makes my final product look like it has dandruff!!!
This picture isn't great, but I think it's focused enough for you to see what I'm talking about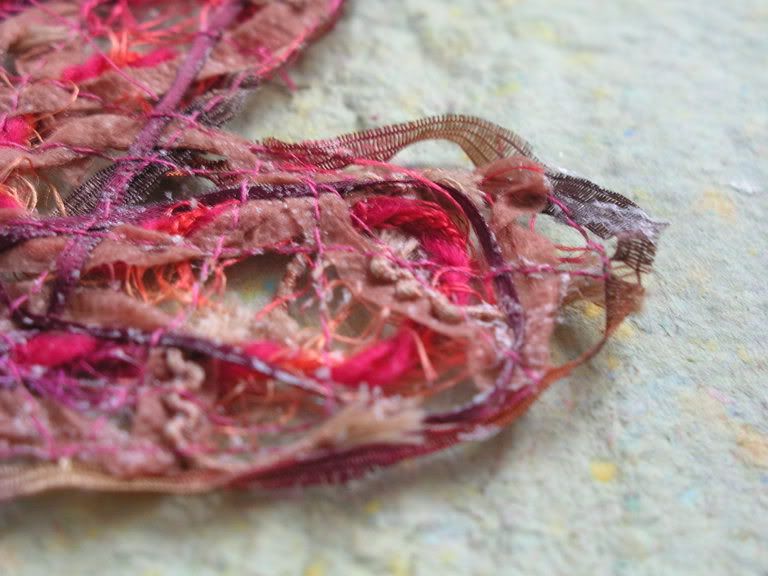 For kicks, here's the finished product -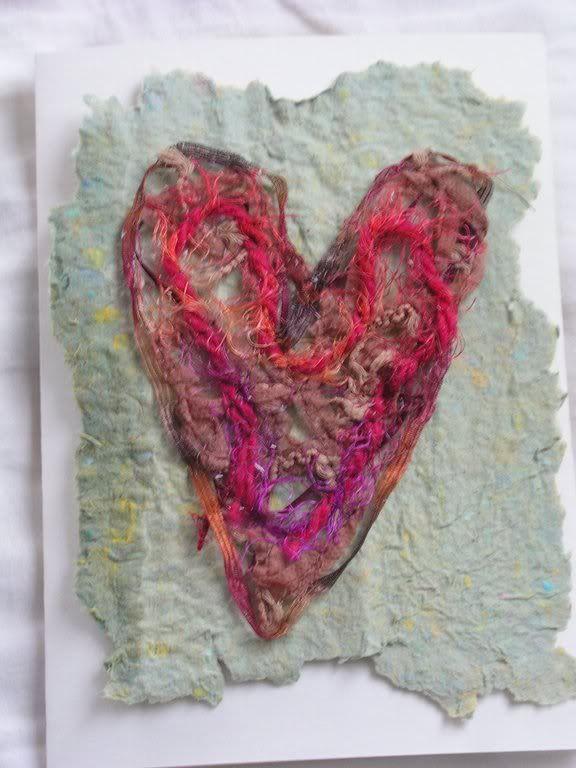 Anyone have any thoughts on either a)a better, water soluble adhesive or b) a better water based stabilizer than Solvy? When I use light colored fibers, it's not such an issue of course - just like when you wear black and have dandruff, right???
Thanks!