So this was made for a high school boyfriend, but it was something that I have kept ahold of for some reason.
I figured since I really enjoy paper crafts now and will be posting more projects in the near future I thought this would be a good one to start. It has some poems that I had written, and some images that he drew.
The little heart was just from felt and super easy. Pretty cheesy and lame but everyone started somewhere
There is one page with a curse word so I upload it to photobucket and the pictures can be seem there.
Do not wish to offend anyone!!
Oh I guess i need to add the pictures. Silly me
http://s1086.photobucket.com/albums/j456/marleyjanee/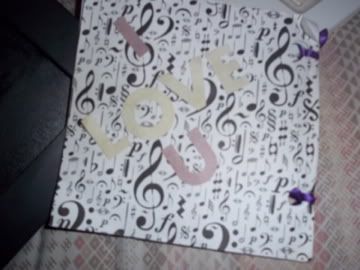 to change your image viewing settings please click here