at the risk of angering the crafster gods, i'm gonna post my card. plus i'm 5hrs ahead of most of you so it's not that early
dont you just hate it when they keep on sending you catalogues for no reason for stuff you dont want, well not when they're as fun as one i got recently, it had monsters in ! the 'bubbles' are from the same catalogue too.
'please feed the monsters'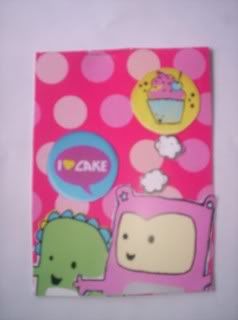 the pink polka dot card was in the bottom of a ice cream sundae kit i was given at christmas, the sugar is gone but the dots move on...