they're addicting, what can i say.
so i made another one, just like my other.
i changed the straps on this one, it only has one.
i have yet another idea for the straps that ill try...
when i get new needles...ha
i broke prob five on both bags...yeah.
i need to be gentle on my sewing machine
and when it sounds like it cant do it, know it cant do it.
well anyway heres the pictures...
front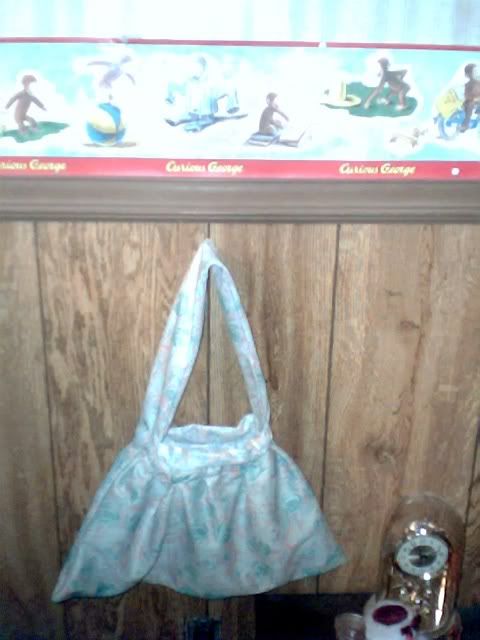 back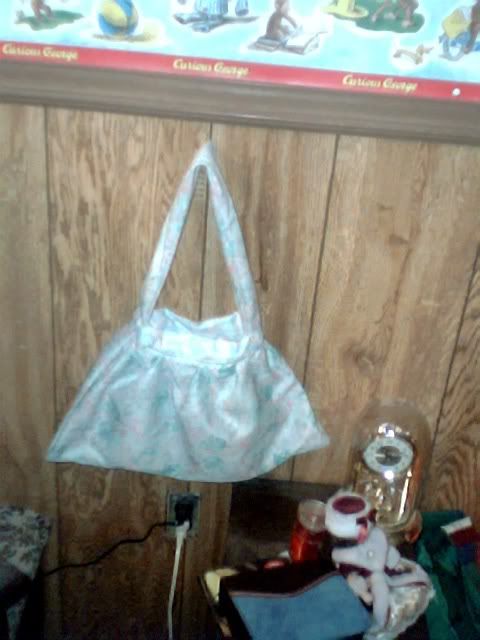 i couldn't get a good picture of the lining..
even though you cant tell its not the same as the exterior
neither is the little top part.
i think I'm going to give this one to my sister
because well its just not me.
thanks for looking.
comments would be lovely.
=)