Yeah, I know. Who says "wacky" anymore nowadays?
I had made a top and a dress to fit my best friend (since nothing cute ever looks good on me), and I told her to come over tonight to try them on. What resulted was an hour of serious fits of laughter, and this:
This was supposed to be a top, but it ended up being long enough to be a dress (I actually wanted her to wear leggings underneath, but I didn't have any at the time)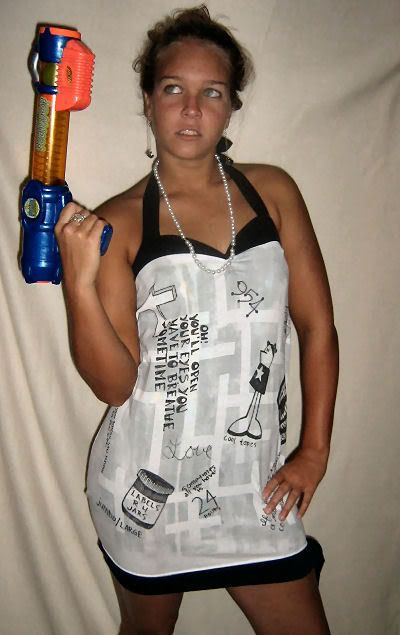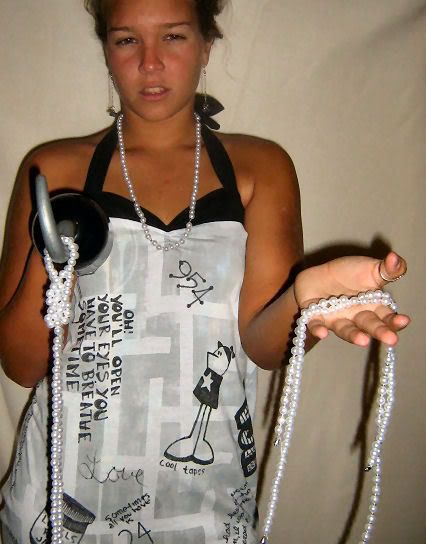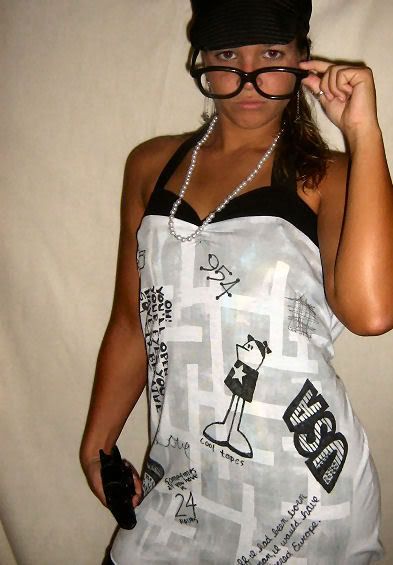 A better shot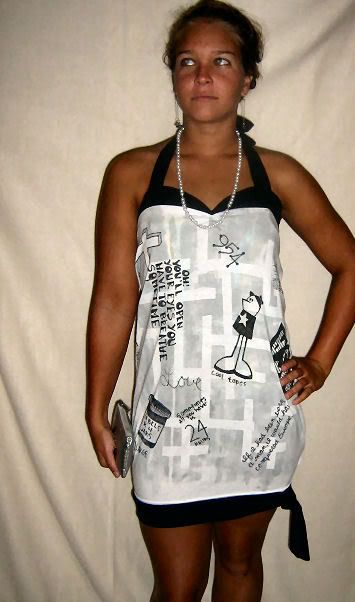 And the dress...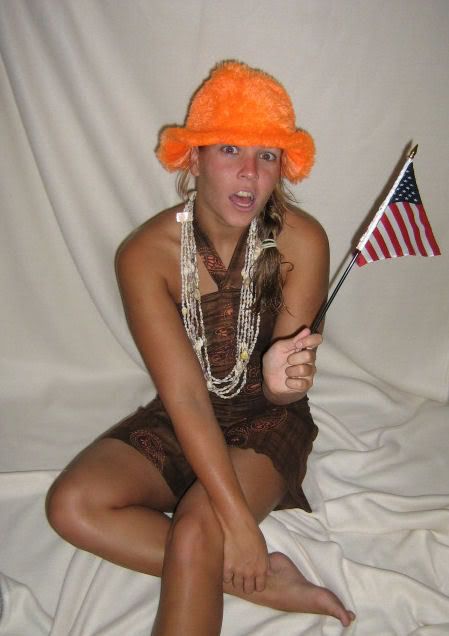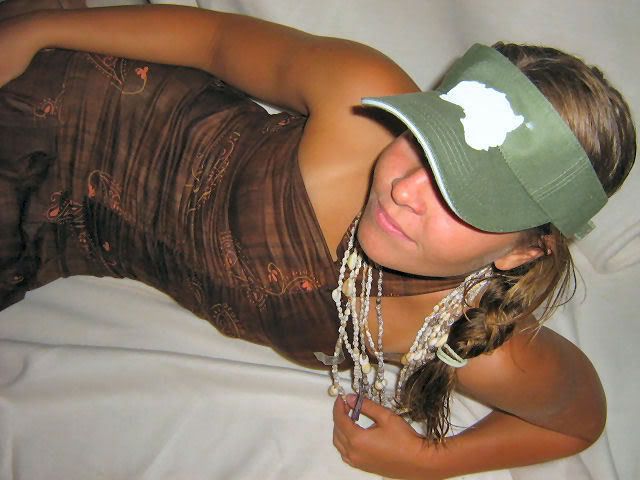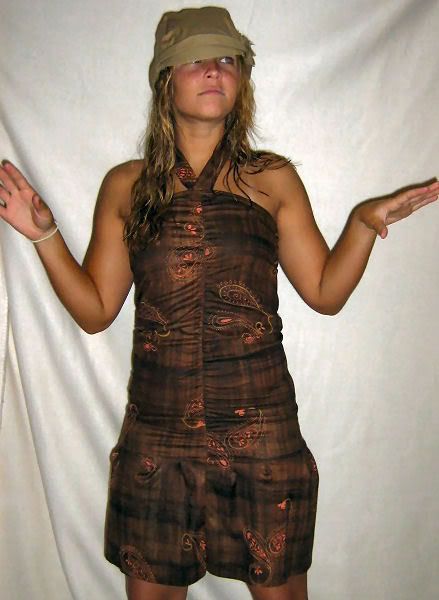 Good times, good times...