ill be listing the pouches in the foreground later! hopefully i will not list them at the same time (resist haha:D )
the small ones are insane. the are interfaced with buckram when i steam ironed them after sewing they are like canvas now too cool. anyway! hope to get some sales havent gotten any in aa few days, maybe even weeks!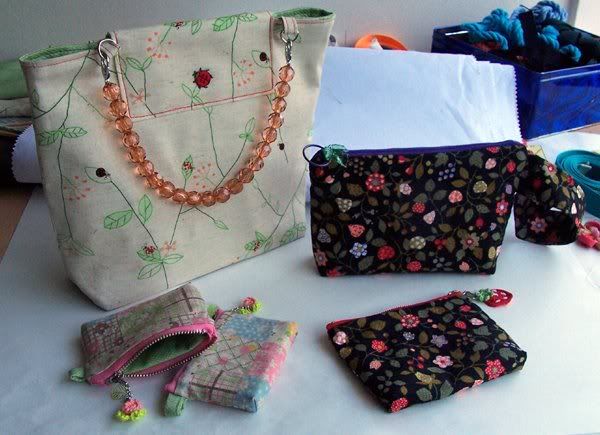 meanwhile i did my first mailing mishap by exchanging two ladies orders! im still in the middle of remailing (havent received one to remail yet) whoopsie.