Well, i do some part time work for a friend who does home renovations. They had just finished ripping out a kitchen and the scrapped cabinets were just calling to me!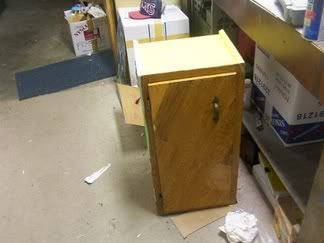 this is what I started with...
I stripped the icky laminate off of it, then painted the cabinet red and the door black. Added some flames on the side, and decoupaged a cool roman cross on the front (cut from old book pages). I decided it looked too plain, so I added some detail with silver paint. Et voila! I know it's highly cliche, but it's cute and funky, and perfectly suited for my needs.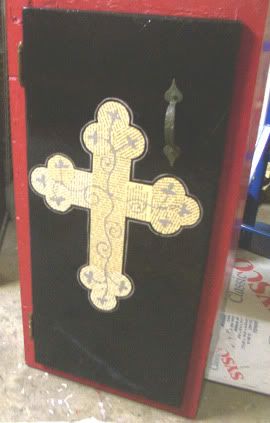 front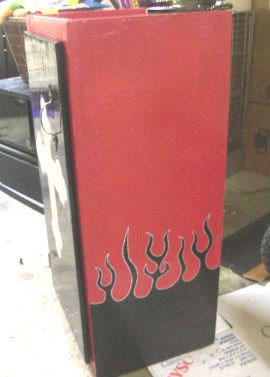 side
closeup of the silver paint.