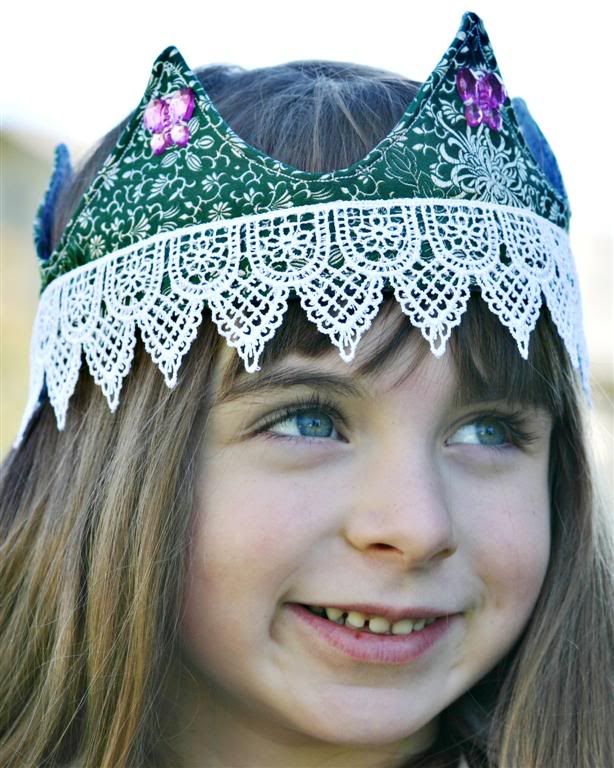 I made a crown similar to for my daughters. However, when C's (my oldest daughter) great friend from preschool invited her to her birthday party I asked C if she would like me to make one for her friend too. She said yes. The first one I made for the girls was a bit small for C so I decided to make it bigger. The second one fit me - I think I will keep it around for me.
This is the one that C will give to B for her birthday.
I used a crown from Burger King as my basic pattern. The beautiful green silk is from a dress of mine. I used felt for the lining. The first two had pink felt which was very pretty and contrasted nicely with the green but I ran out.
I always buy fancy lace left-overs when I find them in the bargain bin - it comes in handy.
Since I am a bit obsessive about making sure the things I make are durable, I used sewable gems rather than iron on or glue on gems.
A full tutorial:
http://crafts.suite101.com/article.cfm/how_to_make_a_king_or_queen_crown
come hither...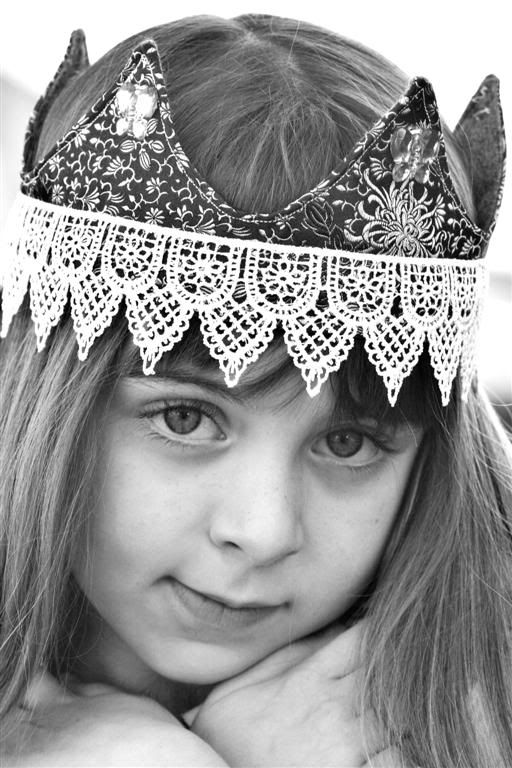 demure or contemplative...