I, too, am a poor college student looking to hand made gifts to save money.
Right now I am knitting a scarf for my aunt.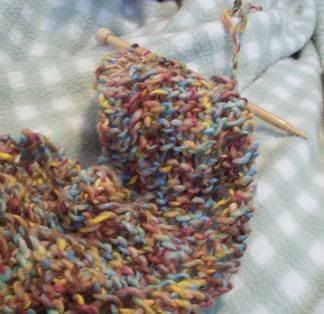 It's garter stitch with two lines of knit overs going down the sides. It's knit in Lion Brand's Landscapes yarn, which is AWESOME. I love it.
Also on the list:
Possibly one cabled scarf for my uncle, beer cozies for my brother, and a knit bikini for my brother's wife.