Hello Craftsters!!
This past April i attended a Sci-Fi/Anime convention called I-Con 24. My plan was to go dressed as one of the newest anime characters i saw, and in this case it was Tokiha Mai from the show Mai HiME.
Because i lacked a sewing machine at the time, and only had my crochet skills to back me up, I decided to make part of my costume... hee hee hee
I searched high and low for pictures that showed her school vest so i could get the right proportions. Turns out that the first attempt was too short and the seams didn't match just where i liked. With only two days left, i started again to make the finished product.
Here is the best picture i could find that was close up of her vest: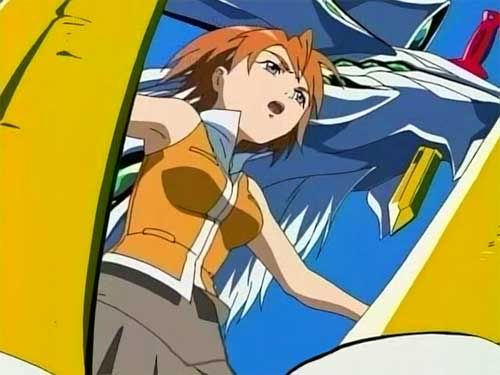 And here is my finished costume: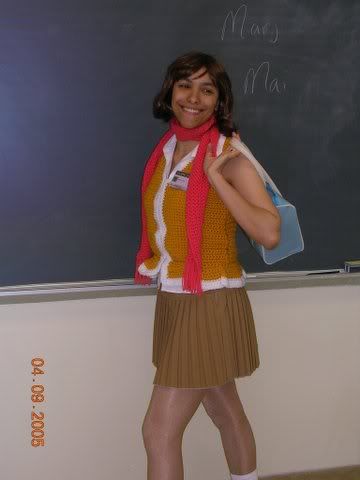 I took a tank top for the shaping and made it up as i went along. It's all in SC, the gold in rows and the white borders it. The yarn was a blessing because they sold it just for 3 weeks before the convention and they JUST HAPPENED to have that color - 99 cent skeins!!
And for the blue bag reference: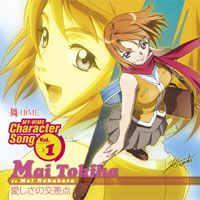 I have lots of work to do on the vest... making it formfitting for one
. But i'm debating on whether i should sew it or crochet it again. It was fun, but i just waited too long to do it properly!
~wyn &^_^&