I recieved from ecogeek*
Earrings! The mushroom ones I have to glue back onto their studs because the post was not very nice to them
But thats okay! I have had pink mushroom earrings on my wist forever and I love these! Theres also mustache earrings and companion cube inspired earrings. Genius.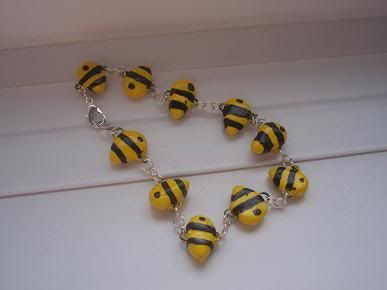 Bumble bee bracelet! I love honeybees
Mustache necklace...lol ecogeek* and I were joking because its a nice length where you can put it to your face and pretend you have a 'stache when no ones looking
This was an awesome first swap, I really enjoyed the experience and I can see myself joining others. Thank you organizers for being so helpful and thank you to my partner for a great package!