So, in my continuing quest to make the gifts for my kids' Easter basket, I came up with this little felt bunny.
I haven't done a lot of sewn toys (I usually crochet) so I was glad to see it ended up looking like a rabbit.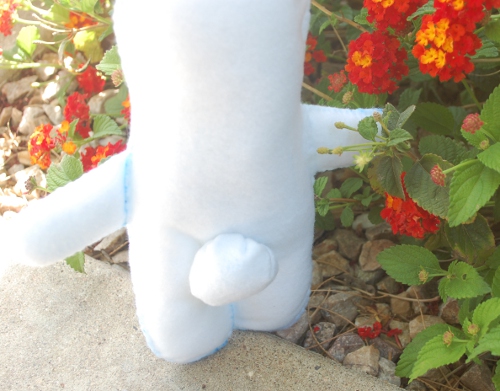 And look! A little puffed tail!
I drew out my own pattern for it - you can get it here:
http://blog.innerchildcrochet.com/?p=2081