I received from my second partner, zigg13pra! That was a quick swap! lol
Here is the whole package of hair accessory goodness!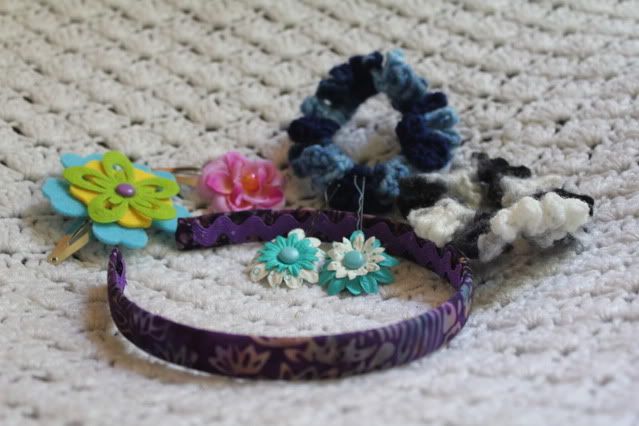 A headband, scrunchies, and a hair clip and bobbies! YAY YAY!
First off, my favorite item: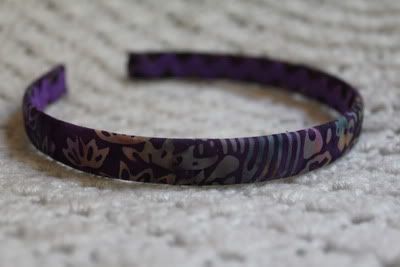 A headband covered in batik fabric! oooOoooo!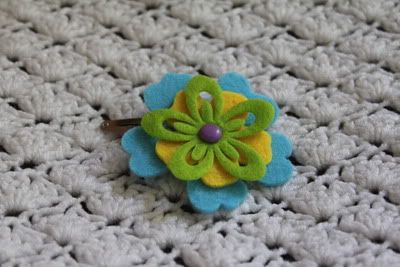 A felt flower hair clippy! The colors remind me of spring.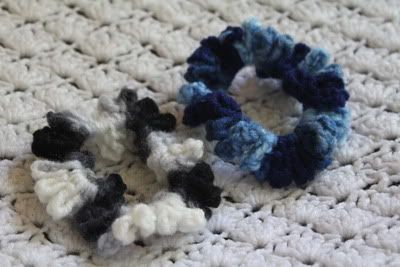 Crocheted (?) scrunchies! I love the variegated colors!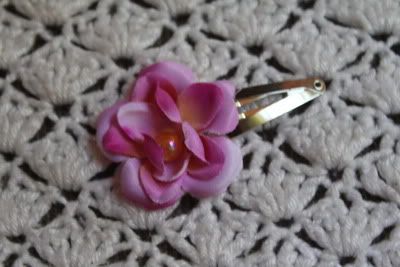 Another flower hair clippy! Totally cute!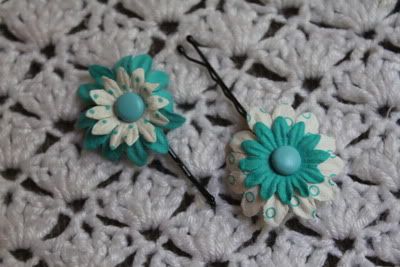 And flower bobbies!
Yay yay! Thanks for the wonderful package, zigg13pra! I hope yours makes it to you soon. It said it was suppose to get there today, but USPS didn't post that it was delivered, so hopefully tomorrow.