I'm posting ATCs that I sent to kwality570 and Oodellaly that they both received a while back.
For kwality570, I claimed her 4 Seasons and Inanimate objects with faces themes.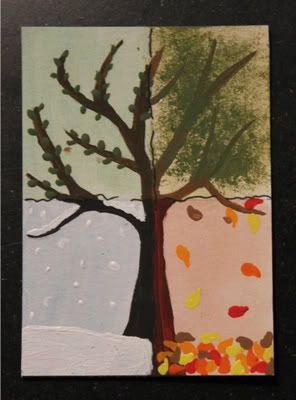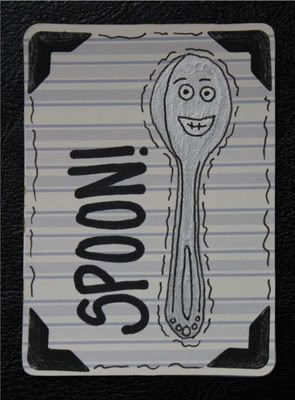 Both were done with acrylic paint, and the background of the tree is done in watercolors. And can I gush about my new sizzix big shot for a second. I bough an ATC die cut cartridge and it makes the rounded edged cards like on the spoon. I just modge podge the layers together and it looks so nice and works so well. It also cuts out the corners that I used on the spoon card, too, on the same die. Woot!
For Oodellaly I claimed for her a Sherlock Holmes themed ATC.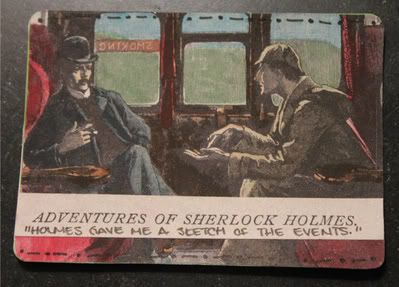 I love it when people have Sherlock Holmes themes, because I have an Illustrated Sherlock Holmes book that I bought for the sole purpose of crafting with. They have super cool black and white vintagy images inside. This page is altered with watercolors.