I found a really cool banner and tutorial on a blog (no, its not mine!) and decided it would be perfect for my partner in the Mini 13 Days of Halloween Swap!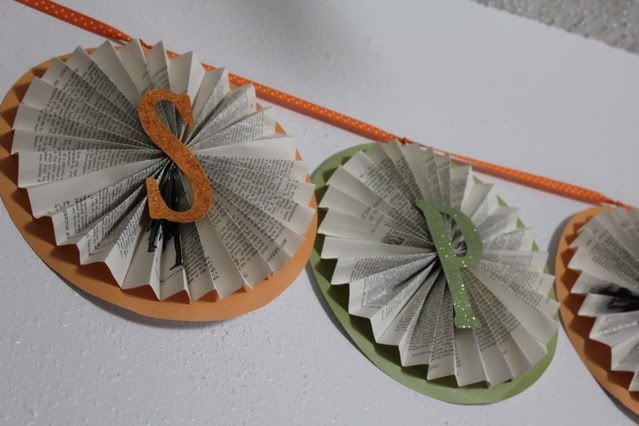 With a bunch of book page folding, assembly, cutting, and gluing you have a fabulous banner! The pages I used are from the illustrated version of Sherlock Holmes. For the letters, I printed them off the computer in a font I liked, taped them onto paper, and used an exacto knife to cut them out. I then painted on some glitter glue, since I didn't have any spray and the glitter glue was only a $1 at Michaels. I used little plastic rings and hot glued them to the bag and then strung and tied each section on the ribbon.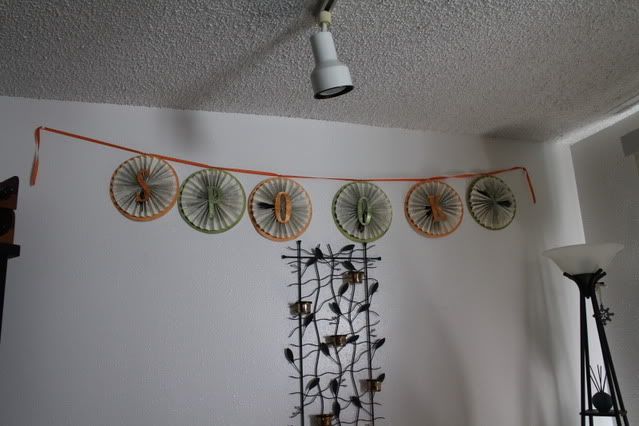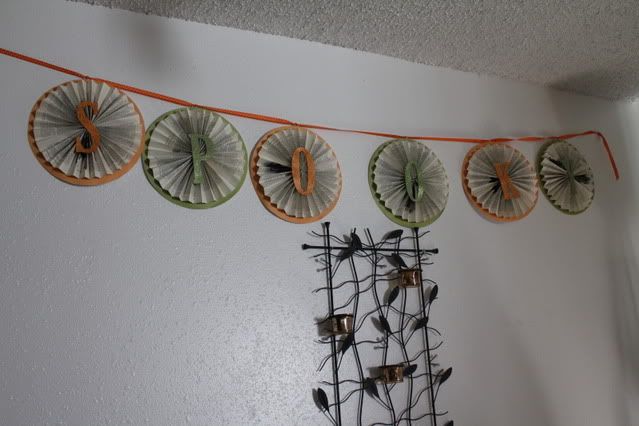 The blog that I found the tutorial can be found here:
http://thecraftingchicks.com/2010/09/spooky-accordian-halloween-banner.html
Thanks for the wonderful idea, Crafting Chicks!
Thanks for looking!